Maintenance Supervisor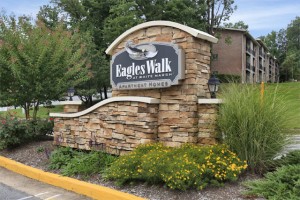 Hirschfeld is looking for a full-time Maintenance Supervisor for one of our apartment home communities. The Maintenance Supervisor is an extremely valuable representation of our apartment homes. You are responsible for servicing and maintaining the physical integrity of the community . You will also assist the property manager with the overall operation of the community.  This position would require a 24 hrs a day, 7 days a week availability.
Education/Experience – High School Diploma or G.E.D, Type I and II CFC Certification for HVAC, 4-6 years of maintenance experience at an apartment community, 1-2 years of management experience, 1 year of plowing experience, Asbestos Training, & Lead Paint Certified.
You're good at:
Leading a team, training & mentoring, delegating, & follow-through.
Keeping an organized work environment, inspecting properties for repairs, taking good care of equipment.
Communicating with residents, and management regarding any and all maintenance issues.
Bonus Points!
Customer service expert
Enjoy dealing with different situations regularly
Organized & flexible
Master coordinator & snow removal expert
 As a Maintenance Supervisor, a typical day might include the following:
Inventory Management

Tracking maintenance keys in an organized manner, updating move-in board for all departments.
Order new equipment as needed, repair equipment as needed and keep track of all equipment daily.
Care and upkeep of company vehicles, schedule oil changes & other maintenance as needed.
You have the keys, and will need to make sure they are all returned to board and advise staff of key procedures.

Maintenance

Inspect property for needed repairs (landscaping, roofs, lighting, etc.)
Perform, delegate to staff, or contract with vendors for needed repairs.
Sales & marketing, customer service effort to ensure optimal occupancy by providing proper tools and training to staff, reviewing monthly traffic reports, and market surveys.

Management

Hold monthly OSHA safety training meetings with staff in accordance to OSHA regulations.
Provide excellent customer service to current residents if/when any issues arise.
Resolve problems and discrepancies with work orders and/or interact with management to amend any issues.
Contact other vendors for problems that exceed the capacity of the company (i.e. carpet cleaning/replacement, painting, tub refinishing, etc.) Here you will be responsible for reviewing the work and following up with the vendor to be sure the job is complete and to your satisfaction.

Snow Removal

Coordinate and maintain all contractors for snow removal, this is a crucial aspect of this position – you are in charge!
This job might be for you if:
You enjoy solving problems, and you like helping others. You are patient, levelheaded, and cool under pressure. If you believe anything worth doing, is worth doing right and you are driven and focused. If you enjoy thinking on your feet and being faced with different situations each day – this could be the right position for you!
To land this Maintenance Supervisor position you need to have 4-6 years of experience at an apartment community, but more importantly; enjoy working with people, leading a team, and working together across the organization to reach a common goal. The goal is to provide a stellar level of customer service, make sure all maintenance issues are handled in a timely & professional manner, and YOU can lead the team to achieve these goals.