November Resident Appreciation Events
November certainly was a fun time around here!
Each of our apartment home communities celebrating giving thanks in their own way!  All of our properties are collecting food for a food drive to the Maryland & Connecticut Food Banks and had fun with a couple of new resident appreciation events.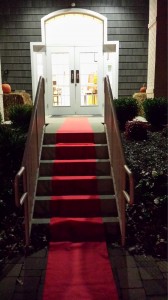 Tall Oaks Apartment Homes in Laurel, MD held a wine & cheese night and gave residents an excuse to get dressed up and walk the red carpet.  Our residents were able to sit down and relax, while listening to some easy listening music.  The staff at Tall Oaks served a variety of wines from Riesling & White Zinfandel to Merlot & Chianti.  Everyone was given two drink tickets and were urged to try something they've never had before.   Our team also had snacks & various cheeses set out to enjoy along with the wines.   The goal of the night was to create an atmosphere where residents and staff could meet and get to know each other.   [Read more…]