Top 7 Reasons Why we Loved Facebook BINGO!
Based on all of the feedback we received, Facebook BINGO was lots of fun for our residents and a huge success all around! We would like to say a heartfelt Thank You to all who joined in on the game, commented on our Facebook pages and kept us updated on your BINGO status. We had such a great time with this contest and thanks to your amazing participation, we're thinking that we just might do another round of Facebook BINGO in the future!
1) Our residents rock, seriously they are the best!
2) We enjoyed seeing our residents interact with each other and with us (more on that in a moment) on Facebook!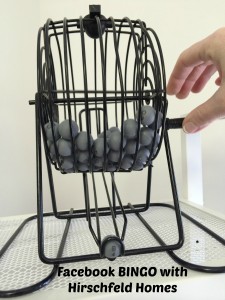 3) We have to admit, it was tons of fun spinning the BINGO wheel! [Read more…]