Property Manager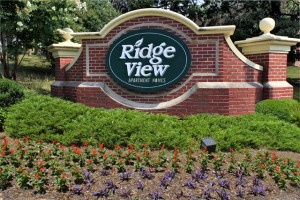 Hirschfeld is looking for a full-time Property Manager for one of our apartment home communities. Our property managers are an extremely valuable representation of our apartment homes. You are the voice of the community, and would be responsible for servicing and maintaining the community by effectively managing the day-to-day operations. You will also be working with assisting the owners in achieving their investment objectives through quality professional property management services. The most important characteristic for our property manager is that you enjoy working with others and solving problems.
Education/Experience – Associates Degree or 2 years of college, 2-4 years of related experience & knowledge of Fair Housing Laws and Regulations.
You're good at:
Reading, analyzing, writing reports, and familiar with business correspondence and procedure manuals.
Strong ability to effectively present information and respond to questions from groups of managers, clients, customers, and the general public.
Leadership, managing a team and encouraging all to work together towards a common goal.
Bonus Points!
Customer service expert
Enjoy dealing with different situations regularly.
Organized & flexible
 As a Property Manager, a typical day might include the following:
Paperwork!

Support on-site personnel by reviewing all rental agreements for signatures, approving rental applications, approving move-in files, SODA's, renewals, and move-outs.
Work on management plans with operating budgets that describe the anticipated operation of your community each year.
Oversee collection of income and the management of expenses, approving invoices and creating purchase orders.
Ensure compliance with all governing regulations, codes, and laws as well as other state and local authorities.

Management

Advise senior management of operational problems and deviations from the plans for your community in a timely manner.
Reviewing performance goals with Staff Personnel so that each job is carried out with teamwork, and everyone is working towards a common goal.
Sales & marketing, customer service effort to ensure optimal occupancy by providing proper tools and training to staff, reviewing monthly traffic reports, and market surveys.

Customer relationship management

Provide tours of your apartment home community to potential residents.
Provide excellent customer service to current residents if/when any issues arise.
Must be comfortable dealing with unpleasant issues such as housing violations, evictions, and insurance claims with consideration for risk management.
This job might be for you if:
You enjoy solving problems, and you like helping others. You are patient, levelheaded, and cool under pressure. If you believe anything worth doing, is worth doing right and you are driven and focused. If you enjoy thinking on your feet and being faced with different situations each day – this could be the right position for you!
To land this Property Manager position you need to have a couple of years of experience, but more importantly; enjoy working with people, leading a team, and working together across the organization to reach a common goal. The goal is to provide a stellar level of customer service, make sure our residents are cared for and maintenance is handled in a timely & professional manner, and YOU can lead the team to achieve these goals.