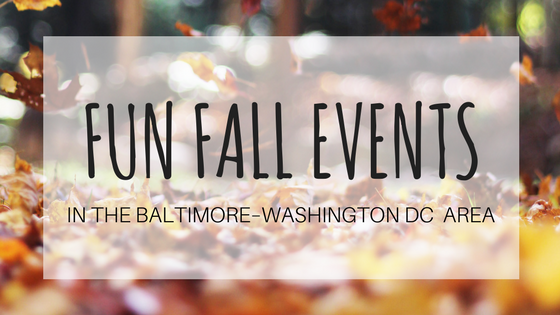 Is fall the finest season of them all? The argument can be made.
The heat of summer has somewhat subsided, and the bitter winter is not yet here. For kids, the school year is fresh enough that is has not yet become interminable. Baseball is heading toward the postseason, and America's favorite sport, football, is finally underway again. And who doesn't love a crisp autumn night?
If you're in Maryland, you're in luck! Not only are there fabulous fall activities in Baltimore, but Washington, D.C. as well! D.C. is our nation's capital and a goldmine for fall activities. Therefore, here is a list of nearby options to make the most out of the season.
6 Fall Events in the Baltimore-Washington Metropolitan Area
1. Take in the fall foliage
Oh, those leaves. Washington, D.C. is one of the best places in the country to treat your eyes this fall, and there are no shortage of spots to do it. The National Mall is an obvious destination, but there are many more lovely locations to enjoy the outdoors. Rock Creek Park is a sprawling site on the northwest end of the district with a wide range of attractions, from nature trails to athletic fields to an art gallery. Theodore Roosevelt Island is another great spot to get in touch with Mother Nature. Feeling aquatic, or nostalgic? Take a vintage mule-drawn boat trip at the C&O Canal National Historical Park and transport yourself back to the 1800's.

2. Taste of DC 2016
With tickets starting at $10 per person, head out to the Taste of DC food, beer, and wine festival October 7- 8. Sample food from more than 40 area-restaurants, have a drink or two, and enjoy live entertainment, all in sight of the Capitol Building! Why eat at only one place when you can try dozens, right?
3) Oktoberfest
If you're a beer drinker, a fan of German culture, or both, there's no shortage of Oktoberfest events to indulge in, especially in Baltimore. Get in touch with your Bavarian side at one of these fun-filled bashes!

4) Pumpkin Picking
Oh, you have the children with you? No worries! Autumn is a great time to be young, as it's a scientifically proven fact that all kids love apple picking, pumpkin patches, corn mazes, hay rides, and everything else that comes with fall fun (Okay, that's not science, but it is true). Take your pick of a bevy of pumpkin patches in Northern Virginia and Maryland, or get the key ingredients for some mean apple pies at one of these great apple picking spots. Your kids will thank you, trust us.

5) Get Spooky
Autumn is awesome, but it can also get scary as Halloween draws nearer. Embrace the fright! Visit a Haunted House or head out to the annual Six Flags Fright Fest for thrills and chills, or brave some light spooking with your kids at the Washington D.C. National Zoo Boo at the Zoo event from October 21-23 (get on that one before tickets sell out!) Adults looking for a harrowing experience will find it at the October 28 Night of the Living Zoo, which may just leave scare-seekers rubbing their eyes in disbelief.
6) Sporting Events
Take your pick:
It's not too late to catch the last few Nationals games of the baseball season at Nationals Park. Plus, don't miss the famous Presidents Race, which happens between the top and bottom of every fourth inning.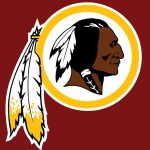 Are you ready for some football? The beloved burgundy and gold Redskins take to FedEx Field in nearby Landover, MD. Did you know FedEx Field is home to one of only two marching bands in the NFL? They play "Hail to the Redskins" after every touchdown!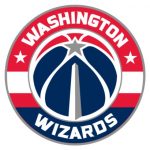 The Wizards preseason is kicking off. Head to the Verizon Center for a Washington Wizards basketball game to see All-Star John Wall in action.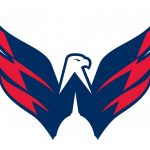 Preseason tickets are also on sale now for the Washington Capitals. See Alex Ovechkin take to the Verizon Center ice for some hockey action.
What Will You Do This Fall?
We at Hirschfeld Apartment Homes in Maryland, recommend taking some leisure time with family and friends to explore the unique opportunities in our region this time of year. You can do it all: eat-pumpkin flavored food, drink pumpkin-flavored beer. 
So, Get lost in a corn maze, have the wits scared out of you at one of the Best haunted houses in Baltimore, find the biggest, plumpest, most orange pumpkin you can get your hands on, fill up those bags with dozens of apples, cheer on your local teams, and get outside and live it up this autumn!
Keep in mind Laurel, MD residents of  Tall Oaks, that you are less than an hour away from Washington D.C. However, if you're not a resident, but interested in moving into a home right outside of D.C. and close to Baltimore, contact us for a tour of our lovely Tall Oaks Apartments today!