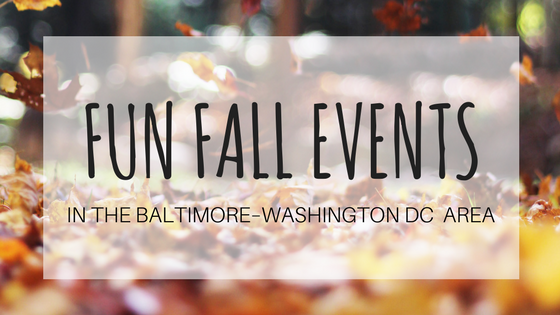 Is fall the finest season of them all? The argument can be made.
The heat of summer has somewhat subsided, and the bitter winter is not yet here. For kids, the school year is fresh enough that is has not yet become interminable. Baseball is heading toward the postseason, and America's favorite sport, football, is finally underway again. And who doesn't love a crisp autumn night?
Fall Events in the Baltimore-Washington Metropolitan Area – FALL 2021
1. Take in the fall foliage
Oh, those leaves. Washington, D.C. is one of the best places in the country to treat your eyes this fall, and there are no shortage of spots to do it. The National Mall is an obvious destination, but there are many more lovely locations to enjoy the outdoors. Rock Creek Park is a sprawling site on the northwest end of the district with a wide range of attractions, from nature trails to athletic fields to an art gallery. Theodore Roosevelt Island is another great spot to get in touch with Mother Nature. 

2. National Wine & Food Festival
"A World-Class, Waterfront, Culinary Event"
September 25, 2021 – National Harbor
It's the 12th annual Annual National Wine and Food Festival in DC. Featuring 100 different international and local wines, craft beers and spirits. Need we say more? Cheers!
General Admission Wine Tickets for sale are valid from 1pm-6pm – Your ticket even includes a souvenir glass to take home!
*Food can be purchased from DC's hottest restaurants and Food Trucks – Can you say, "YUM?!"

3) Oktoberfest
October 16, 2021
M&T Bank Stadium – Lot H – 12pm – 6pm
If you're a beer drinker, a fan of German culture, or both, there's no shortage of Oktoberfest events to indulge in, especially in Baltimore. Get in touch with your Bavarian side at one of the best Oktoberfest's around – Das Best Oktoberfest!
As always… remember to drink responsibly! Das Best Oktoberfest is about a 30-minute Uber from any of the Hirschfeld Homes Apartments Near Baltimore.
BIER IST WUNDERBAR!

4) Pumpkin Picking
Oh, you have the children with you? No worries! Autumn is a great time to be young, as it's a scientifically proven fact that all kids love apple picking, pumpkin patches, corn mazes, hay rides, and everything else that comes with fall fun (Okay, that's not science, but it is true). Get the key ingredients for some mean apple pies at Butler's Orchard & Farm Market – one of the best Pumpkin Picking spots in Maryland.

5) Get Spooky!
It isn't fall without a spooky Halloween event! Head out to the annual Six Flags Fright Fest for thrills and chills, or brave some light spooking with your kids at The Maryland Zoo "ZOO BOOO!" 
Fri., Oct. 29 – Sun., Oct. 31 10:00am – 4:00pm
6) Sporting Events
Take your pick:
It's not too late to catch the last few Nationals games of the baseball season at Nationals Park. Plus, don't miss the famous Presidents Race, which happens between the top and bottom of every fourth inning.
Are you ready for some football? The beloved burgundy and gold Wshington Football Team take to FedEx Field in nearby Landover, MD.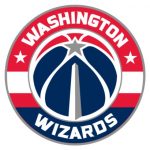 The Wizards preseason is kicking off. Head to the Capital One Arena for a Washington Wizards basketball game to see All-Star John Wall in action.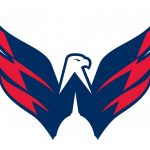 Preseason tickets are also on sale now for the Washington Capitals. See Alex Ovechkin take to Capital One Arena ice for some hockey action.
BONUS: Check out our FREE Ultimate Fall Bucket List 
NEW FOR 2021: TowsonTown Place Apartment Homes residents can enjoy the outdoor fire pits at our Apartment Community in Towson, MD.