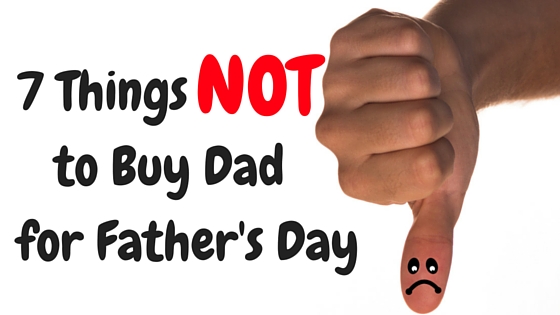 What Not to Get Dad for Father's Day
Father's Day is just around the corner! Sure, there are plenty of guides out there with fun and unusual gift ideas to surprise Dad. That's cool and all, but what does Dad really want?
We can't say for sure because each Daddy is special and unique in his own way. However, after some research, we concluded that the following is a list of the seven things you DO NOT want to buy Dad for Father's Day.