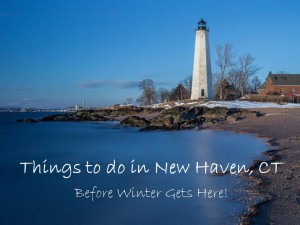 2014 End of Summer Events In New Haven, CT
One of the great things about living in New Haven, CT is the large number of things to do in the area.  The Summer of 2014 proves to be another great summer with lots of fun and free things to do!  From free movie night at the library to beat the heat, to the free Jazz festival on the New Haven Green, Peach festival, and North Haven fair, there are many options sure to meet the interest of just about everyone!  Take a look below at some of the amazingly fun events we were able to track down for all of our Stony Brook Village residents, as well as anyone else looking to have a little inexpensive fun in New Haven this August & September!  The summer isn't over yet, so don't miss out on some of the opportunities below to get out and have a great time!
August 8, 2014 – Beat the Heat, family movie at the Wilson Branch of the New Haven Public Library on August 8, 2014 from 2pm-5pm.  This week the library will be showing the movie, Iron Giant and it is rated PG
August 14, 2014– PRESTER JOHN

Folk Pop

Fairmont Park | 81 Clifton St

August 16, 2014-August 24, 2014 – New Haven Jazz Festival – August 16, 2014 4:30pm – 9:00pm JAZZ HAVEN presents: The 2014 New Haven Jazz Festival FREE on the New Haven Green from 4:30 pm to 9:00 pm.4:30 pm – High School in the Community Jazz Band under the direction of Nate Trier 5:30 pm – Mike DiRubbo Quintet 6:45 pm – Ali Bello & The Sweet Wire Band 9:00 pm – Nat Reeves Quartet featuring the legendary Harold Mabern Food & Craft Vendors on the Green.  For more information click here: http://jazzhaven.org/about.html
August 16, 2014 – Lyman Orchards presents Peach Fest!  Celebrate the sweetness of the season with fresh peaches and a set agenda starting at 8am with Breakfast on the Deck. The agenda also including: FREE face painting, live music, corn maze, etc.  This event is a short drive away to Middlefield, CT.

August 16, 2014 & August 21, 2014 – New Haven's Own Winfred Rembert, 2 screenings of the award-winning documentary ALL ME: The Life and Times of Winfred Rembert, to be held at the gallery on August 16 and August 21 at 7:00pm. The screenings will be followed by discussions with the artist and the film's director Vivian Ducat. Both the exhibit and screenings are free and open to the public.

The Gallery is located at 873 Whalley Avenue in New Haven, Connecticut. Gallery hours are Thursday through Friday from 11:00am – 4:00pm: Saturday and Sunday from 10:00am – 4:00pm. It is free and open to the public. For more information, visit our website, www.kehlerliddell.com, or call 203.389.9555.

August 21, 2014 – SLAMMIN' BAND FEAT. RICKY DRAUGHN

Old & New School, R&B

Scantlebury Park | 182 Ashmun St

August 22, 2014 – Family Fun and Fitness Day – New Haven, CT. You and your family are invited to the Family Fun and Fitness Day on the Green in New Haven, CT.  The event is free – All are invited to join the fun!  There will be games, face painting, community resources and FREE health screenings.
September 4-7, 2014 – North Haven Fair – The agenda has been announced for this year's fair.  Keep in mind all shows are free with a paid admission to the fair.
September 9, 2014 – Yale Peabody Museum – FREE admission each Thursday afternoon from 2pm – 5pm from September through June.  Stop by and you will be amazed by the wonders of dinosaurs,  ant colonies, artifacts from ancient Egypt, and more at the museum.
September – June – FREE Admission to the Yale University Art Gallery.  According to Tripbuzz.com, "

The Yale University Art Gallery is a free institution dedicated to art education, appreciation and preservation. The museum's collections include illuminated manuscripts, coins, historical weaponry, tapestries, sculptures, paintings, bronzes and examples of many other art forms.

 "
September 20, 2014 – Connecticut State and Homestyle Chili Cookoff! The address for this event is East Shore Park 350 Woodward Ave New Haven, Connecticut
Do you have any other events you would like to share in the New Haven, CT area?  Please reach out to us on Facebook and we'll add it to the list above.