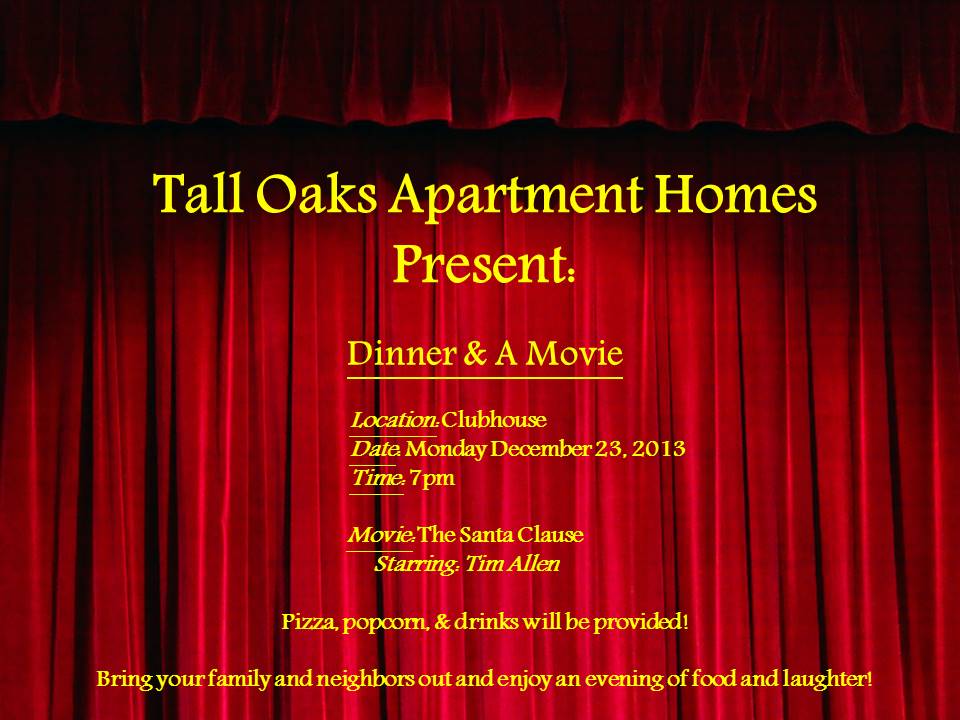 Dinner and a Movie at Tall Oaks
We are in the holiday spirit here at Tall Oaks Apartment Homes, and we would like to spend an evening celebrating with our residents. During the month of December there are always so many things to do; shopping, baking, parties, and much more. It's often difficult to stop, relax, and unwind.  The Tall Oaks staff decided we would like to provide an evening of fun, and relaxation for our residents & your families.  On Monday, December 23, 2013 at 7pm come to the Clubhouse for pizza, popcorn, and a movie.  We'll be playing a Christmas classic, "The Santa Clause" starring Tim Allen.  Okay, maybe it isn't a classic, but we think you will enjoy it! Bring your family and neighbors and enjoy an evening of food and laughter!
A FREE dinner & a Movie, and a night off, you don't even have to think about dinner!  We hope to see you there!
This event was a hit!  Read more to see photos and hear more about the event!