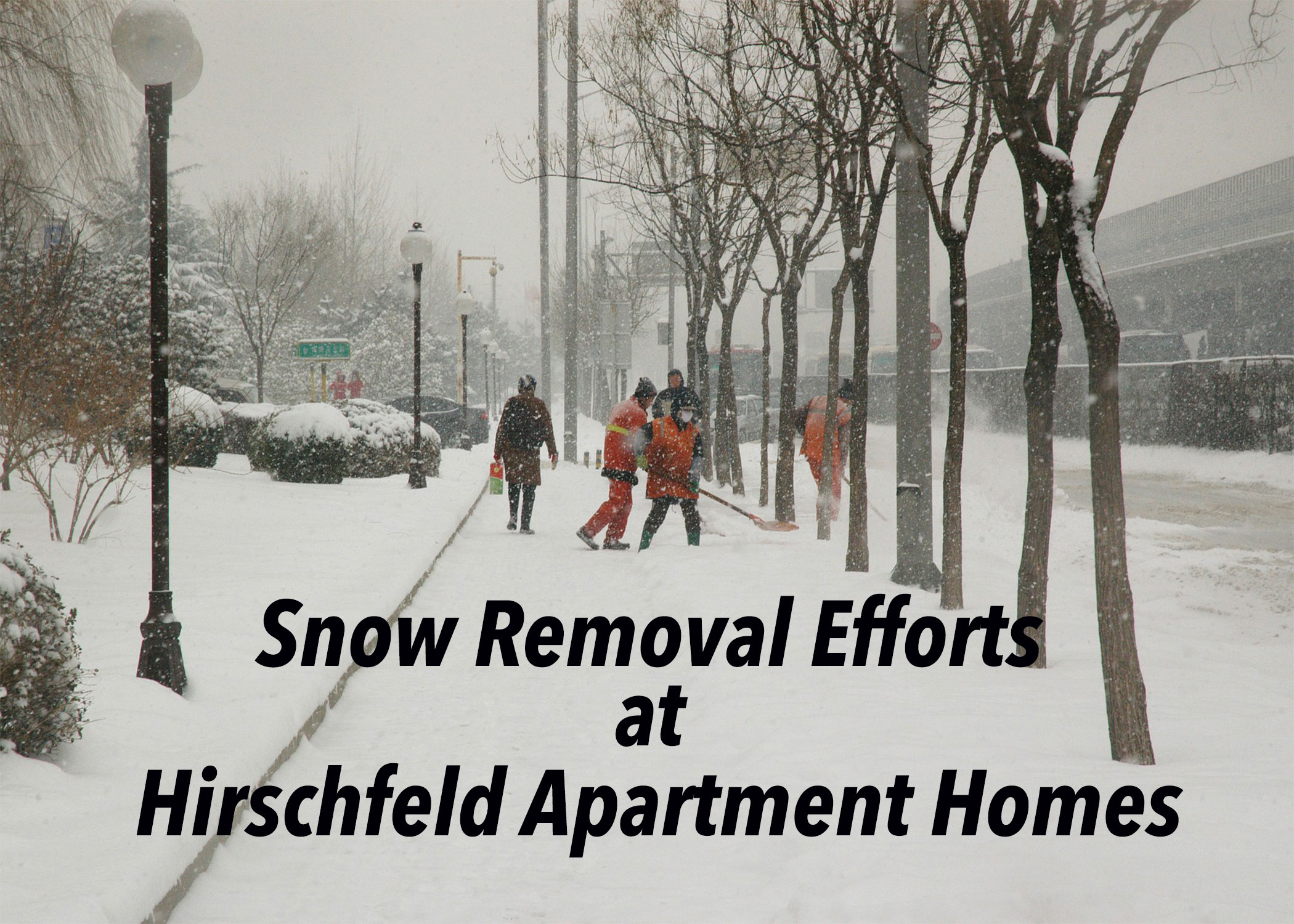 Snow Removal at Hirschfeld Apartments 
Attention Hirschfeld Residents!
Hello Hirschfeld Residents!! We understand that storm Jonas or as social media is calling it Snowzilla 2016, has brought a lot more snow than we had expected. Due to the incredible amount of snow that has hit Baltimore & Washington D.C. we at Hirschfeld Homes want you to know that we are taking extreme Snow Removal Efforts to get rid of the snow around your apartment homes.
First, we want to thank you for your continued patience with us during this historic snowfall. Our maintenance teams have been working tirelessly to get all the snow removed as quickly as possible. Once the parking spaces are cleared in the front of your building please move your vehicles to those spaces. This will allow us to remove the snow from the opposite side.  Please do not save spaces with personal items. Maintenance will continue to work day and night until the snow/ice has been removed. Please do not hesitate to call us should you have any questions or issues. Again thank you for your patience.
As always, check out our blogs as well as our Facebook page to keep up with the latest Hirschfeld news. We try to provide our residents with as much information as possible when situations like this arise. Please remember to be courteous to your fellow residents and neighbors while we deal with the snow.