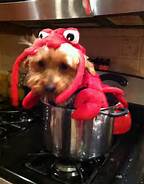 Stony Brook Village Halloween
Attention Stony Brook Village residents!  We are planning yet another resident appreciation event for Halloween!  On Thursday, October 31, 2013, Stony Brook Village will become…. SPOOKY BROOK VILLAGE!
We are having a Halloween Party for our 2 legged and 4 legged residents!  Since we love pets at Stony Brook Village, we want to be sure they can enjoy the Halloween festivities and costumes right along with all of the kids and adults.  Please join us from 3p.m – 6p.m on Halloween!
Our Halloween Party Will Include:
   Costume Contest – With Prizes for scariest, cutest and most original Adult, Child & Pet Costumes!
   Kid's Activities
   Mask Making
   Witches Broom Limbo
   Pin the Nose on the Pumpkin
   Donuts & Cider
   Pet Costume Parade – Starting at 5:30 pm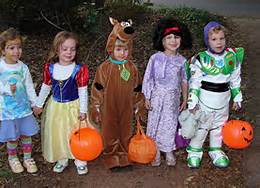 Mark your calendar and put on your scariest or cutest costume and join us as we scare up some good old fashioned Halloween fun!
After the party we'll be welcoming our trick-or-treating ghouls, goblins, princesses, and super heroes, to your door.  Stony Brook Village delivered door hangers to our residents this past weekend.  These are to hang on your door (on Halloween) if you would like to be visited by those trick-or-treating.  If for some reason you didn't receive your door hanger or you have misplaced it prior to Halloween, please stop by the office during business hours to pick one up so you don't miss all of the amazing costumes from this Halloween!  All Trick-or-Treaters will be asked to please only knock on doors with the door hangers.