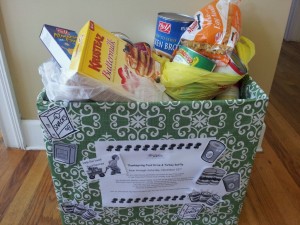 November at Stony Brook Village Follow-Up
A tremendous thank you to our residents & employees in our greater New Haven, CT community! We asked for donations to our food drive this Thanksgiving and our Stony Brook Village residents delivered!  Thank you for helping us collect over 100 non-perishable food items to donate to our local Connecticut Food Bank.  Each of the residents who were kind enough to donate a non-perishable food item had his/her name entered into our raffle.  The raffle was for a $50 Gift Card to Shop-Rite!  Our winner this year was Kathleen!  Congratulations Kathleen, we hope you enjoyed your gift card and had a wonderful Thanksgiving.  Thank you for your donations!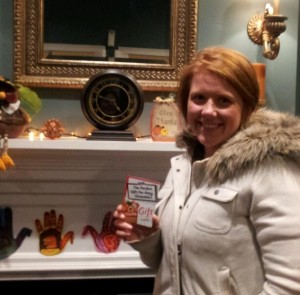 We also wanted to share in our Thanksgiving Holiday spirit and hold a contest for the best decorated door in our entire apartment community.  The results made for a festive time around our community, and the winning door was beautiful!  Take a look…
Pretty festive right?  We were impressed!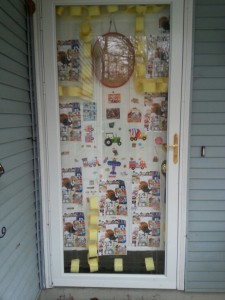 Congratulations to Marshall & Stephanie (we think their son was a big help too) on a great decoration.  Our winners received a Thanksgiving Fruit Basket for their creativity.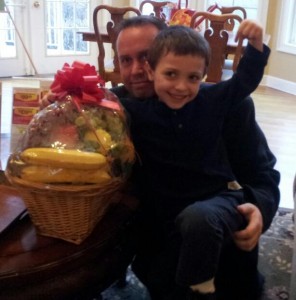 Again, thank you to each of our residents for your contributions & decorations!