Swimming Pool FAQs – Tall Oaks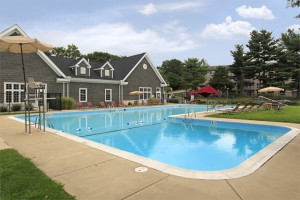 Our team has been receiving many questions via social media regarding pool rules, and guest passes, etc.  So we wanted to take the time to write down some answers to these important questions – so they can all be found in one central place.  A huge thank you to each of our residents that have reached out to us with these questions on Facebook & Twitter – as this information is very helpful to know, so we can share with others.
What is the policy for guest passes at the swimming pool?  Guest passes can be purchased for $5 per person at the Clubhouse during normal business hours. Cash or check will be accepted.  This guest pass is only good for the day and must be presented to the lifeguard on duty.
What types of flotation devices are allowed in the swimming pool?  Flotation devices are not permitted at any time; with the exception of life vests only.  Any life vest must be approved by the United States Coast Guard to be used.  If a child uses such life vest, a parent or guardian must accompany the child in the water at all times.
What hours are the pools open? The swimming pool is open from 12 noon to 8pm daily.  Monday's the swimming pool will be closed for cleaning.  Please keep in mind the pool may be closed at any time due to weather, maintenance, or operational difficulties at the pool manager/ lifeguards discretion.
What is the age limit for children to swim without adult supervision?  No one under the age of 15 will be allowed in the pool area unless accompanied by an adult (18 yrs. or older.)  Adults must show proof of age and remain at the pool during the entire stay.  Anyone 15 or older must have a resident ID.
We want everyone to have a safe and happy summer at the pool this year; therefore, we have compiled a list of rules and regulations.  Observing the following rules will assure a safe and sanitary operation of the pool facilities this summer.  These rules and regulations become a part of your lease agreement.  Management reserves the right to refuse entry and/or deny privileges to anyone at its sole discretion.  For a complete list of pool rules please Click Here.