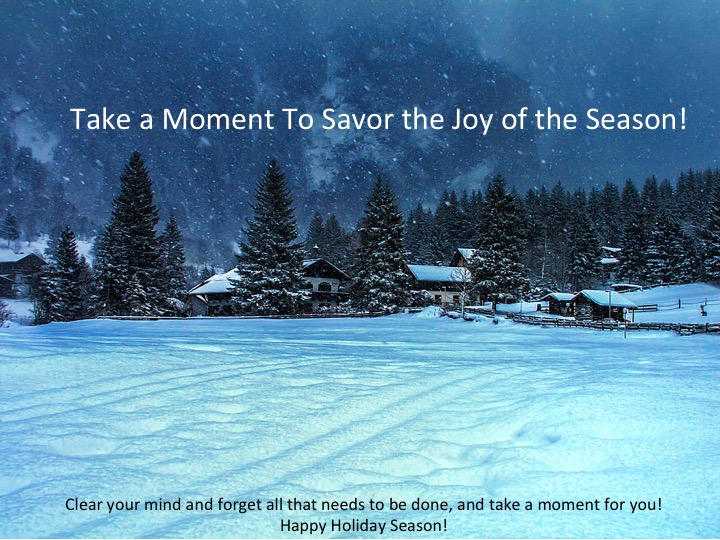 Take a Moment To Savor the Little Things
During this time of year, many of us could use a gentle reminder… take a moment for all of the joys of the season.  Put aside a few moments for you and your favorite hot beverage of choice (hot chocolate with extra marshmallows anyone???) Sit down, put your feet up and relax.  If this post helped you to smile, or take an extra moment for yourself, feel free to share it with others.  
Happy Holiday Season to each of you!