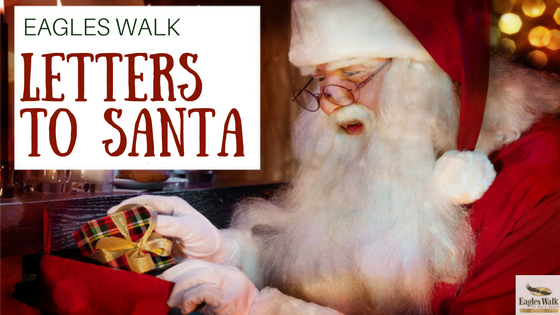 Christmas is a magical time of year, especially when you're a kid!
You come up with a wishlist of gifts. Then, you narrow down your top choices and write a beautiful, heartfelt letter to Santa about how you've been and what you would like for Christmas. After all,  it's the element of surprise that makes us all anxious about what we will find under the Christmas tree on December 25.
So, you stay up all night Christmas Eve, hoping to catch Santa coming down your chimney. You wait with a glass of milk and cookies, trying so hard not to fall asleep.
In the spirit of such wonder and joy, Eagles Walk will be hosting a Letter to Santa event for our residents in which kids (only) are encouraged to write a letter to Santa about what they wish for this Christmas.
Here's How It Works
Step 1: Have your child write a letter to Santa Claus
Step 2: Deliver the letter to the leasing office NO LATER THAN DECEMBER 21ST! This way Santa's elves can come pick the letter and fly back to the North Pole in time to give it to Santa.
Step 3: One lucky kid will receive a present that he/she wished for in his/her letter. Santa will leave this present in the leasing office for the child to pick up on December 23rd!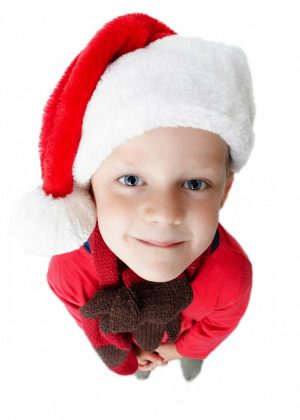 Let Letters to Santa Begin!
You better watch out. You better not cry. And you better not pout because Santa is coming to Eagles Walk Apartment Homes in White Marsh, Maryland.
So, if you hear a noise coming from your roof don't panic. It's just Rudolph and the rest of the reindeer.
All Eagles Walk children should start writing their letters to Santa as soon as possible! Santa will be reading each and every letter and let's face it, he's a busy guy this time of year. Therefore, make sure you start writing and tell Santa all your wishes for this Christmas and how great you have been all year!
Good luck!