Best Cafés in Baltimore, MD
Calling all coffee lovers, brunch enthusiasts, and foodies in the Baltimore area; we have a post for you!
It's no secret that Baltimore, Maryland, is home to some of the most decadent restaurants and cultural eateries in the country. With hundreds of hotspots for affordable lunch, brunch, coffee, and tea, we decided to sit down and write about a handful of our favorites.
Take a look below.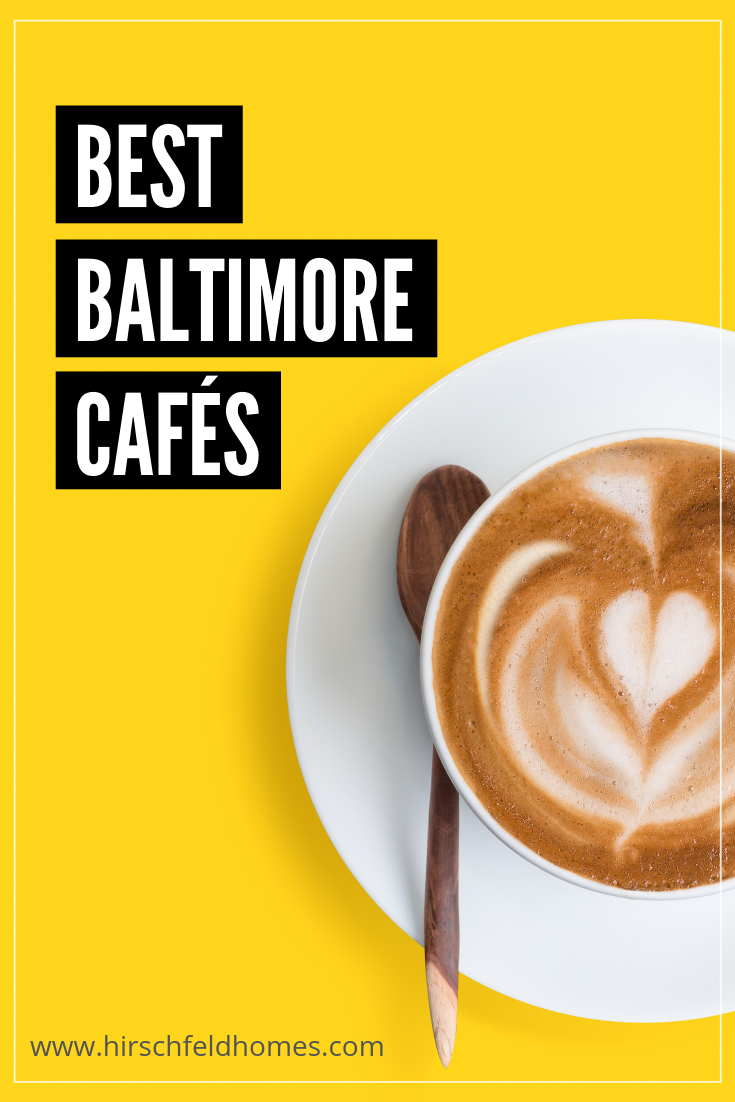 5 of the Best Baltimore Cafés
On The Hill
On The Hill Café takes great pride in their fresh, natural food. They use organic and local produce when possible, and their eggs are delivered fresh every week from Springfield Farms. They even have humane-certified ground beef and turkey, with no hormones or antibiotics. So, if you want clean eating that tastes great at affordable prices, then this is the place.
On The Hill is known for their burgers but they also serve up some fantastic Arepas and southwestern dishes. They have excellent coffee as well, with options like drip, cold brew, cappuccino, and more, along with a variety of delicious teas.
Koba Café 
Koba is more than just your friendly neighborhood coffee place. They are a full-service café with freshly made coffee, tea, breakfast, and lunch fare and known for their welcoming community atmosphere. Koba says, "if you need a table to catch up with friends or a quiet space to study in our upstairs lounge, we invite you to join us. At Koba Café, we want you to feel at home and connected with your neighbors."
With French Press, a variety of flavored espresso and teas, and plenty of non-coffee options, every drink this café serves up is a true delight. They also serve breakfast all day long!
Terra Café
Terra Café serves up "Food for the Soul." Their food is made from scratch with the "rawest ingredients and Baltimore's best chefs." From the mouth-watering menu to the friendly service, and occasional live music and events, Terra is a welcoming place to unwind and catch up with friends and family.
Daily specials are never a disappointment at Terra, and honestly, everything on the menu is a treat! It's the perfect spot for breakfast, lunch, and dinner.
Carma's Café
Carma's Café is a little gem in Charles Village with a big heart. I mean it when I say their specials are to die for! Their specialty drinks and in-house brewed coffees are delightful, and their baked goods are heavenly.
Their brunch is one of the best around. They even serve brunch on Saturdays, which can be hard to find, since most places only host brunch on Sundays.
Park Café & Coffee Bar
Park is a little taste of Europe right in Bolton Hill. Sausage serving yet vegan-friendly, Park Café and Coffee Bar is attuned to the rich diversity of neighborhoods in Baltimore City. Tucked into an old carriage house on the edge of the Bolton Hill neighborhood, the 100-year-old+ building has formerly been a pharmacy, a barbershop, and a florist. The interior is true to its history with a very modern and streamlined aesthetic.
Park serves breakfast all day and has terrific house-made syrups to pair with their deliciously wide variety of coffees and teas. Their house-specials are drool-worthy, and the baked goods are simply divine. Park even has catering options.
Well, there you have it, five of the best cafés in Baltimore, MD. Did your favorite make the list? Let us know on our respective Hirschfeld Homes Apartments Facebook Pages.