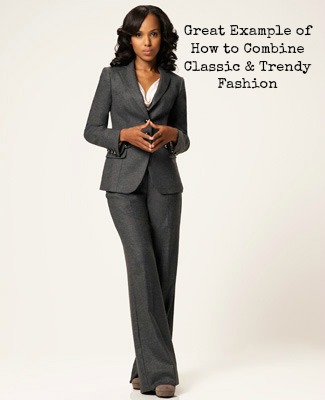 Fashion: Combining Classic with a Few Trendy Pieces
Every year we find out what the hot color trend will be, what the popular skirt length will be, and what kind of sandals are all the rage. If you have unlimited funds and can furnish a new wardrobe every spring, then board the trend train. If not, then catch the classic train.
All aboard!!! Classics are timeless, unforgettable, ageless and lasting. Wouldn't you want a wardrobe that expresses that about you? No disrepect or love lost to trends however; trends can be fun. It is a bit more cost effective to base your wardrobe with a majority base of classics in your closet.
The LBD (Little Black Dress)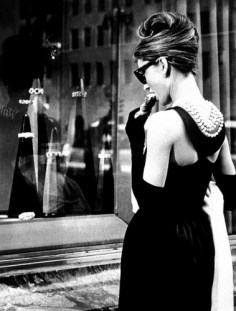 The little black dress can be worn anywhere at any time. A knee length, short sleeve, black dress is your first must-have. It can be worn in an office with a cardigan sweater, or as-is for a dinner out. It can be worn to a baby shower or a dance club. You can wear it at a wedding or a funeral. You can add jewelry or a scarf to change it up. The type of shoe, sandal or boot will also make it very versatile. A solid black dress will never, ever go out of style.
Pattern or Plain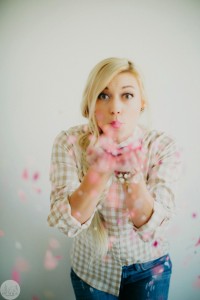 Both patterned and plain items can be classic. It is just a matter of how they are paired. If you are wearing a patterned pant or skirt, you should pair it with a solid top; and if you are wearing a patterned top, you should pair with a solid pant or skirt. If you do wear a patterned top and bottom together, at least make sure it is the same pattern. A very classic pattern top would be a navy pinstripe on white. It has a timeless nautical appearance. Polka dots are an enduring pattern, as is argyle. Floral patterned sundresses are also a classic staple.
When you look at someone wearing an item that has a very busy pattern, your eye is drawn to the pattern first. It's just how our brains work. When someone is in a solid colored outfit, you see their face first. An easy example would be parallel to those horrific bride's maid dresses with the frills and bows, or when someone is wearing a shirt with something written across it. You will remember that dress or shirt before you remember the face of the person wearing it. When deciding between pattern and print, think of what you want to be more prominent; you or your outfit.
Tailored Clothing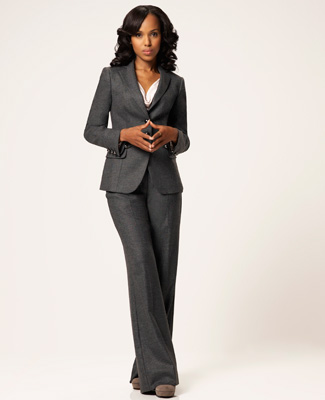 Tailored clothing has a high-end feel to it, without the price tag. Traditionally, tailor-made means it was made to fit your exact measurements. Models and actresses on runways have these garments made to their precise build. Kerry Washington, as Olivia Pope, in Scandal has an incredible tailored style. In fact, plug in the term "Olivia Pope" into Pinterest and you will get quite a few guides for her specific style.  Here is one we like. You can still acquire items that look like they are made for you, personally, without having a designer on your speed dial.
Blazers are a stylish accompaniment that goes with almost any outfit. You could wear a blazer over a T-shirt with jeans and boots, and dramatically polish up your look. You could wear a blazer over a sweater with a skirt, and look like a million bucks at the office.
White collared button down shirts are not just for men. They are very commonly made for a woman's build. It can be a very elegant addition to your wardrobe. Just like a blazer, this shirt can be worn with a skirt or a plain pair of jeans or slacks. It is a timeless piece that can be worn anywhere, and should be in your closet.
How you dress is your freedom of expression. If you want to wear something fun or quirky, by all means wear what makes you happy. But if you want to wear something that says stylish and elegant, then reach for those classics!