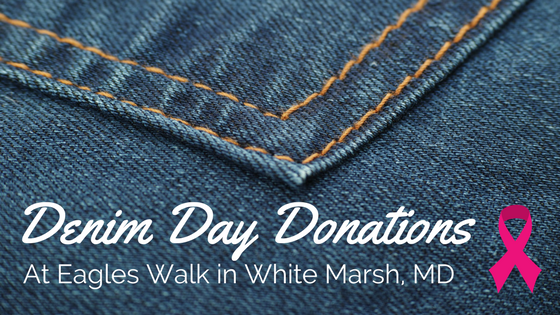 October is breast cancer awareness month, and as proud supporters of The American Cancer Society, Eagles Walk Apartment Homes in White Marsh, Maryland, will once again be collecting donations.
In honor of the Denim Day initiative, any Eagles Walk employee or staff member who donates $5 will get to wear jeans to work on Friday, October 20, 2017.
We will also be setting up a donation center this October in the main office for our residents to donate.
All money raised will go to support the American Cancer Society's mission to fund breast cancer research along with providing free, comprehensive information and support to those affected by breast cancer.
Thank you for your contributions.