Join Us on the 1st Tuesday of each month for Free Pizza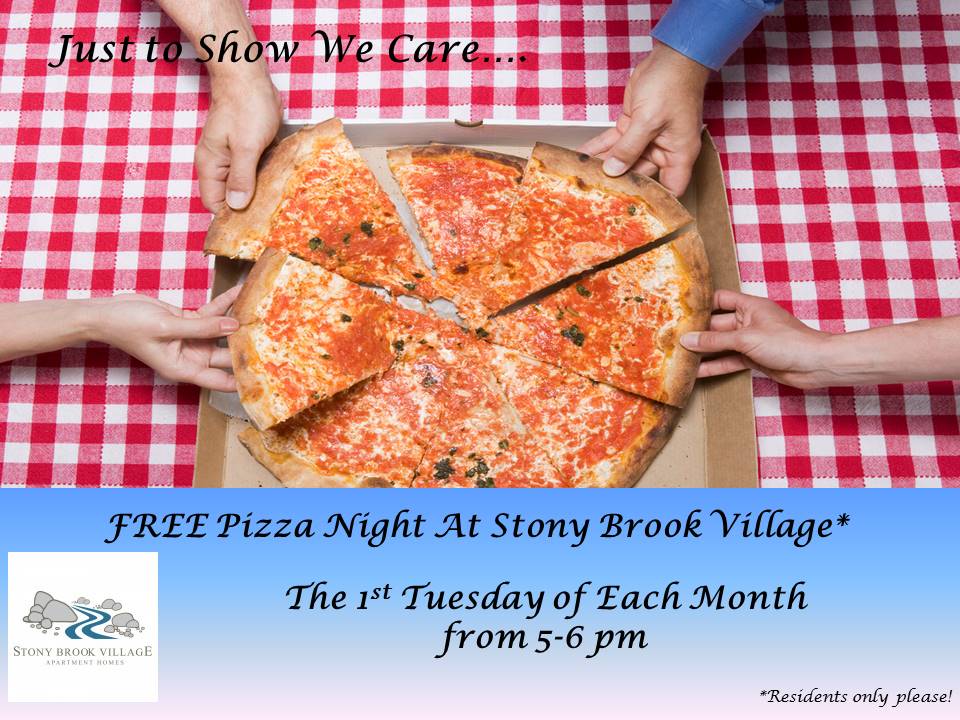 Here at Stony Brook Village in New Haven, Connecticut we want to take a moment each and every month to say, "Thank You for calling Hirschfeld Home!"  All of the Hirschfeld properties host a resident appreciation event each month, and at Stony Brook Village – we would like to provide dinner!  Please stop by the clubhouse from 5-6p.m on the first Tuesday of the month and dinner and drinks are on us.  If you tend to forget, please don't worry – we remind our residents on our Facebook page, be sure to follow us!
So please stop in, have some free pizza, and get to know some of your neighbors and the staff here at Stony Brook Village.  We look forward to seeing you there 🙂
Did you know Stony Brook Village also provides free "Breakfast-on-the-Go" every Wednesday?  Stop by the clubhouse and grab a cup of coffee and a muffin or donuts before you head out to start your day!