Fun Things to do in Baltimore
Founded in 1729 and being one of the most populous cities in the United States, Baltimore, Maryland is a historical city with a rich culture. Among the many museums, galleries, and parks there is always something to do in this bustling city. Here are just seven places to get you started on your Baltimore explorations.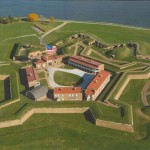 1. Fort McHenry– This 42-acre coastal fort is best known as the location where Francis Scott Key wrote the Star Spangled Banner while the Baltimore Harbor was being defended against the British Navy. You'll have the opportunity to see where he sat and imagine the "rockets red glare" lighting up the sky.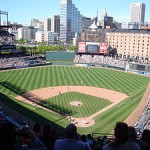 2. Oriole Park at Camden Yards. Enjoy a baseball game at the home of the Baltimore Orioles known colloquially as Camden Yards. Situated downtown in the Camden Yards Sports Complex not only can you enjoy a fun baseball game but you'll be able to enjoy a beautiful view of Baltimore.
3. Babe Ruth Birthplace and Museum. In keeping with the baseball theme you can visit the birthplace of one of the most famous baseball players of all time, Babe Ruth. Along with artifacts of "the Bambino's" childhood and baseball career there is a Sports Legends Museum detailing the history of sports in Baltimore and other sports legends. This is a must do trip for sports fans of all ages.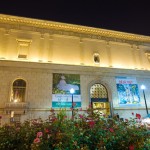 4. Visit an Art Museum. There are many art museums in Baltimore but these two stand out above the rest. For lovers of classic are check out Walters Art Museum which was founded in 1934 and has an extensive collection of mid century art. If modern art is more your style than the American Visionary Art Museum, which features a rotating collection of unique modern art by self taught artists might be more to your liking.
5. USS Constellation. This ship was commissioned in 1854 and has been meticulously restored to give visitors a glimpse of life in the early days of the US Navy. Along with the ship you can explore the museum gallery to get an even better appreciation of America's maritime history.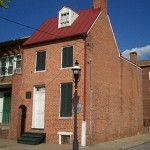 6. Edgar Allen Poe House. The famous American writer lived in Baltimore for a large portion of his life and his home has been turned into a museum full of interesting artifacts from his life and career. Perhaps you'll catch a raven looking over the house while you're there.
7. Star Spangled Banner House. This museum is located in the home where the American flag that inspired Francis Scott Key was sewn. This is a great museum for families because along with the wonderful history of Baltimore and the birth of America there are a variety of interactive displays including an opportunity for children to make their own flag and fly it on the gallery's flagpole.
Along with all these wonderful places to visit in Baltimore there are many cities within a short distance such as Washington D.C., New York City, or Atlantic City allowing for fun weekend trips, though with so much to do within Baltimore I doubt you'll need to take many trips outside this beautiful city.