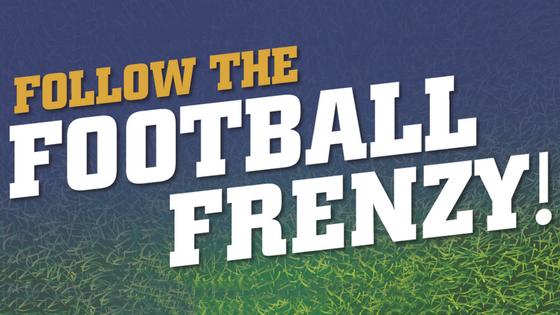 Score the winning touchdown with Hirschfeld this September!
Hirschfeld Apartment Homes in Maryland is giving away two NFL tickets and a basket of game day goodies to one lucky, new leaseholder.
See details below to find out how you can win a pair of Ravens vs. Texans tickets along with a tailgating gift and parking pass!
Football Frenzy Contest Rules
To be eligible for the win you must:
 Lease an Apartment by September 30, 2017, at any of our Hirschfeld properties
Like your property on Facebook
After you have completed 1 & 2, your name will be entered into the drawing for a chance to win. One lucky, new leaseholder will be drawn at random.
*BONUS* If you lease your new apartment home upon your first visit to the property, your name will be entered twice into the drawing.
Winner will receive two tickets to the Baltimore Ravens home game versus the Houston Texans – Monday, November 27, 2017, at 8:30 pm at M&T Bank Stadium in Baltimore, MD. Plus a basket full of various game day goodies.
Good Luck
We wish all of our incoming residents the best of luck!
For more information make sure to contact your leasing agent. All applications must be approved, all leases signed, and deposits paid in full to qualify for the win.
If you are already a resident, don't worry you can still get in on the fun. Refer A Friend and have them take you to the game with their second ticket! 😉