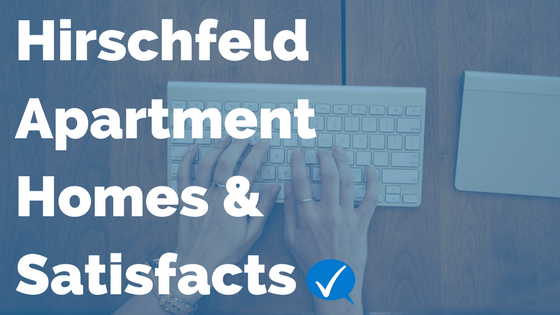 Send Us Your Feedback
Our goal at Hirschfeld Homes is to make you and your family feel at home! We are honored that you have chosen to call Hirschfeld home, and we value your feedback.
We want to provide our residents with a simple process to provide feedback. We look forward to reading your comments, requests, and sing our praises. ?   We know our residents are busy! So we partnered up with Satisfacts. They are the leading provider of resident surveys and reputation management.
If we want to be the best, we need to know what our residents are thinking. Please look for emails from Satisfacts. Be sure to tell us what your feedback is about living here at Hirschfeld. We look forward to your replies!