Helpful Moving Tips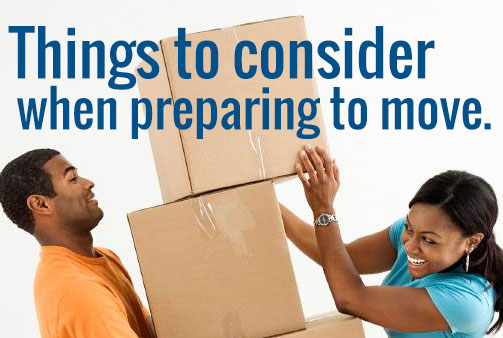 Are you getting ready to move? Slightly overwhelmed and not sure where to start? You have come to the right place! We are going to be sharing with you some extremely insightful tips from, "Jim the Moving Expert," from Eastern Moving & Storage serving the Baltimore, Maryland and greater Baltimore area, (and incidentally also serves all of our Hirschfeld Apartment Homes in Maryland!) Jim shared tips from where to start when planning for a move, how to organize your move, to how to make an informed decision when choosing a moving company. Quickly navigate this article with the links below.
What is the very first thing you should do when starting to pack?
How do I choose which room to pack first?
Things to keep in mind when packing
Okay, so you have just finalized your move, and set a date.
When do you begin packing?
Short answer, As Soon As Possible! People tend to underestimate the amount of work involved when making a move. The sooner you start, the easier it will be on you and your family. Back to Links
What is the very first thing you should do when starting to pack?
The first thing you want to do is go through your house and get all of your personal items (including things like medications, expensive jewelry, sentimental items, etc.) and place these into a suitcase(s). This suitcase will stay with you during your move. You will leave this in your car and not give to your friend to transport, or give to the moving company. You have sorted your special and important items, and this is to stay with you. Back to Links
How do I choose which room to pack first?
Choose the rooms in which you are in the least. For many places, this would be the basement, garage, storage rooms, guest bedrooms, etc. Kitchens are used most frequently so pack items in your kitchen last. It may help to purchase some plastic cups, paper plates, etc. for your last few days in the home as you pack up the kitchen. Back to Links
Things to keep in mind when packing
Are you going to be packing yourself? If so, great! If you will be hiring a moving company, please keep in mind the majority of moving companies will not take responsibility for items you have packed. If you are hiring a moving company you may want to consider (at least) having your most breakable items packed by the movers (i.e. Fine China,) if you would like to have the value of these items covered by insurance. For more information about insurance coverage with your moving company see Part II to this blog, "Important Tips for Choosing a Moving Company"
When packing your fragile items, the rule of thumb in the industry is to pack your boxes with enough layers that if the box is picked up to waist high and dropped, it will not break. If you hire a moving company to pack these items, this should be the way they pack your breakable items.
Be sure to pack the boxes so they will not crush when stacked. If your boxes are not filled to the top consider filling the empty space with items from around the house, pillows, blankets, towels, etc. If you do not have these items available, newspapers will work, or packing paper.
When packing plates it's best to pack these sideways in the box, on their end. Do not lie flat and stack.
When packing dishes, pack heavier things at the bottom of the box, layer the lighter items on the top.
DO NOT LABEL EVERY BOX AS FRAGILE. If you hire a moving company, they are going to be careful with your things. If you have your friends helping with your move, they will (most likely!) be careful with all of your things as well. However, if you label every box as fragile – it's the same as not labeling any of the boxes. So be sure to only label the breakable items in the fragile boxes so they are treated with extra special care (whether by your friends or the moving team you hire.)
When packing your boxes, do not include items such as cleaning materials, flammable items, bleach, things that can leak, etc. Plastic garbage cans should hold all of these items. Do not put these items in the hands of your moving company. This is another item you should take with you, along with your suitcase(s) of valuable items.
There are several options when obtaining boxes, often times moving companies (such as Eastern Moving Company in Baltimore, MD) will supply FREE used recycled standard size boxes.
You can also purchase same size standard packing boxes from places like: Home Depot, Lowes, etc.
You can also obtain free boxes from grocery stores or large bulk item stores (such as Costco, Sam's Club, etc.) However, having different sized boxes will add a level of complication to the moving process.*
*Packing your moving truck will be simplified if all of your boxes are standard size, it will be up to you to determine what is the right choice. Back to Links
After the box is packed, label the box. In addition to the label, write the name of the room the box belongs in. For example, instead of labeling a box "towels" you could label it, "Towels, Master Bathroom"
You can also use a colored labeling system. All boxes with purple labels belong in the master bedroom, while green labeled packing boxes belong in the kitchen, etc.
Best of luck and happy moving! If you are unsure as to whether or not to hire a mover for your move, check out our other blog entry Choosing the Right Moving Company for your Move, from "Jim the Moving Expert." He highlights some important information to consider when choosing the right moving company for you.
Thank you to Jim and Eastern Moving & Storage for sharing all of these helpful moving and packing tips with our residents (and new future residents!)  Did you find this article helpful?  If so please "share" this on Facebook (right at the top of the blog entry,) so we can share this information with others!
Do you have any questions for "Jim the Moving Expert?" Do you have any amazing tips you would like to share? Tell us on our Facebook pages!!!
Special Deal for Hirschfeld Residents!!!!
Attention current and future residents: If you want to hire Eastern Moving & Storage to help you with your move, Jim is offering a 10% discount and a free month of storage (if needed) when you mention this blog!