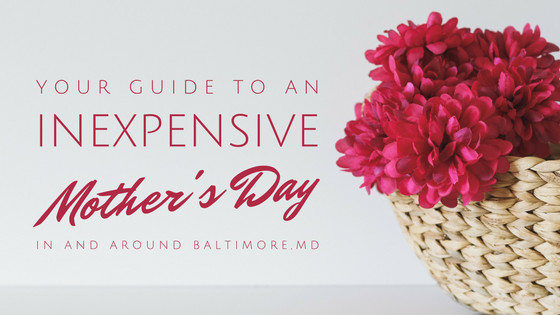 Budget-Friendly Ways to Celebrate Mother's Day In and Around Baltimore
Celebrating a Mother's Day shouldn't break the bank. You may think the only way to make your mom feel special on Mother's Day is to buy her an extravagant gift or take her to a fancy restaurant, but there are plenty low-cost ways to make mom feel special! 
Keep reading for ideas and inspiration on inexpensive ways you can celebrate mom this Mother's Day right here in the Baltimore, Maryland area.
Inexpensive Ways to Make Mom Feel Special This Mother's Day
Mother's Day Brunch
If you are looking to take your mom out to eat on Mother's Day, believe it or not, you can find a few inexpensive places.
This gorgeous restaurant located inside the original Baltimore & Ohio Railway headquarters is sure to impress mom. B&O American Brasserie hosts an annual Mother's Day Brunch Buffet. If you go between 8:00 am and 10:00 am, the breakfast buffet starts at only $20 for a delectable assortment. Then from 10:00 am – 2:30 pm it starts at $40 per person, with an even wider spread.  Just make sure you call for your reservation ASAP!!
If you live in White Marsh, MD, the Red Brick Station, will also be serving up their annual Mother's Day specials. This fantastic brewery and restaurant is conveniently located at The Avenue at White Marsh shopping center (within walking distance for our Eagles Walk and Ridge View residents).

Red Brick Station Mother's Day Specials
3. Plan a Picnic
If taking Mom to a restaurant isn't in the budget, how about a nice picnic? You can still have a lovely DIY brunch on a blanket in the park. Here's a list of the top picnic spots in Baltimore, Maryland.
4. How about Delivery?
You can always serve mom the traditional breakfast in bed too, but if cooking isn't quite your thing, there's always takeout and delivery! You and mom can hang out in your PJs all day and enjoy a cozy brunch/lunch in the comfort of the home. Just don't make mom cook on her special day, okay.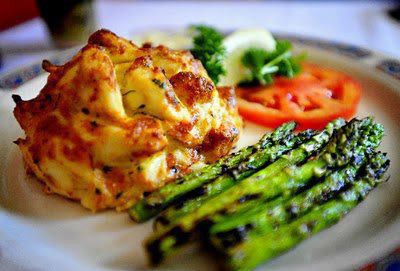 Pappas World Famous Crab Cakes takeout in Cockeysville, MD
Inexpensive Mother's Day Gifts
If you are looking to buy a special gift and are on a budget, there are some places you can go that won't break the bank in Baltimore as well.
We love this place! They sell a little bit of everything, from Baltimore memorabilia to gifts for all occasions. They have lots of quirky and one-of-a-kind gifts at reasonable prices. Our personal favorite is the Wood Photo Plack.
Baskets are another good thing that you can look into for your mother on Mother's Day. Benevolent Baskets has baskets starting at $20, and you can get them online or in store. Plus, another bonus about buying from Benevolent is their vision to provide formerly homeless women an opportunity to create something beautiful while enjoying purposeful lives and making meaningful contributions to the greater good.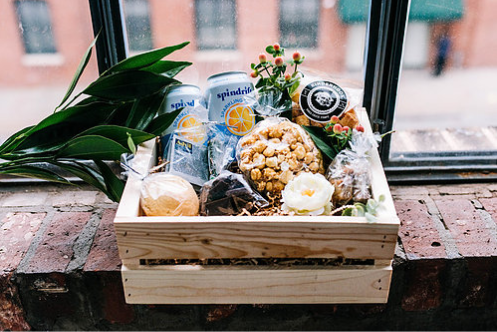 Benevolent Baskets
Homemade Mother's Day Gifts
Homemade gifts are a great way to make Mom feel special, as these are one of a kind & straight from the heart. Many mothers keep these precious gifts for years because they know how much love went into these projects. If you aren't a kid, you can certainly be creative; there are some places like gift stores that sell different mother's day gifts that you can make. Craft stores and gift shops might have the right home gift or you can go online to get some ideas.

Michaels Mom mug craft
Do Something Nice for Mom
Lastly, the most inexpensive yet most appreciated gift you can give your mother is a kind deed. Your mother works very hard year round and some of the best ways to make Mom feel special is to do something special for her. This can be as simple as doing the laundry, dishes, cleaning up the house, making her a meal or, again,  ordering out, so she doesn't have to cook.
Letting your mother rest for a day will help her feel special and often is even more appreciated than any gift you could buy. If you are still looking for more options, consider simply spending time together.  Does your Mom like the outdoors? Perhaps you could take her to the local park. Does she love playing cards, or watching movies, or shopping? Mother's are known to put others first, so many times she may not get to spend as much time doing the things she enjoys most, so a day spent doing something she loves could be just the perfect gift.

Happy Mother's Day
Mother's Day is a special day to remind your Mom just how much you love and appreciate her; whatever you decide, it will be perfect!  Enjoy your day!