Here at Hirschfeld Apartment Homes in Maryland we enjoy planning our monthly Resident Appreciation Events.  If you are a resident you are probably very aware of the different activities planned for you, and if you are not, here are some examples of some of the things we have done for our residents across all of our apartment home communities.  These events are always free for our residents to enjoy.
Wine & Cheese Night
We serve up a variety of wines alongside various snacks (with non-alcoholic beverages available as well.) It's a great opportunity for residents to socialize with each other and get to meet some of their neighbors in the community.
Family Movie Night
Of course complete with popcorn, snacks, and refreshments. If you have an idea for the next movie we should play, let us know!
Trunk of Treat for Halloween
Last year prizes were awarded for best decorated trunk, and best costume. Also, in the theme of Halloween this year, Steeplechase has a fun Costume Contest in the works and Ridge View is supplying candy to children who stop by the leasing office as well as their own Children's Costume Contest. 
Egg Hunt
Our Easter Egg Hunt is always a real hit! Last year we hid plastic eggs all around the community with prizes in each egg.  We even shared hints on Facebook and Twitter as to their whereabouts, which everyone really enjoyed.
Giving Back Initiatives
Our giving back initiatives are normally celebrated during the holiday seasons.  We used our resident event to collect warm coats for a coat drive, collected non-perishables for the Maryland & Connecticut Food Banks, as well as collecting for the Maryland School for the Blind.
Pool Party
During the heat of the summer we hold a pool party since each of our apartment home communities come with access to our lovely swimming pools.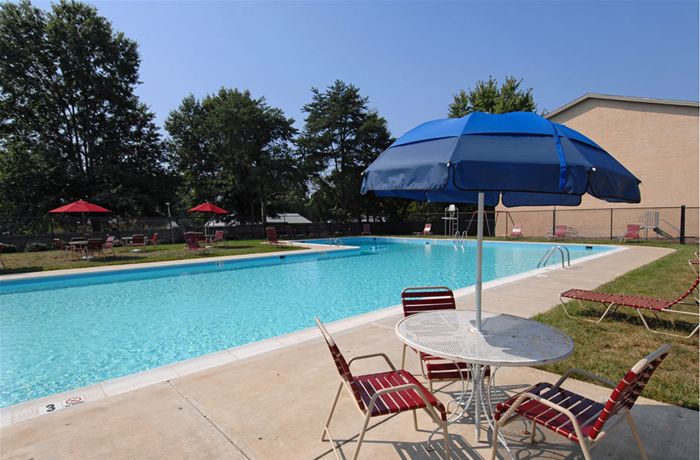 Pizza Night
Who doesn't like free pizza, right? Enough said!
Paint Night
Residents wine and dine as they paint away. An instructor comes to the clubhouse and teaches residents how to create their very own masterpiece, even if you never ever painted before! Steeplechase residents can't get enough of this one!
Breakfast on the Go
Sometimes served in the clubhouse or delivered right to your car as you are leaving the parking lot.
Community Yard Sale
Our residents join forces to sell their gently used and no longer needed items.  While others shop the day away.
Resident Socials and Much More!
We want to make sure our residents have something to look forward to each month. The above only begins to scratch the surface of all the appreciation events we host. To keep up to date on the latest resident appreciation events, remember to follow our Facebook pages and be on the look out for new announcements here on the blog.