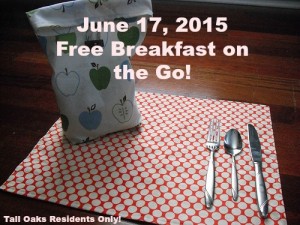 Summer Fun Events for Tall Oaks Residents
We are starting the summer off on the right foot here at Tall Oaks apartments in Laurel, MD.  The festivities and celebrations are scheduled and we are ready to have some fun.  So what do we have planned?  How about an amazing Resident Pool Party or even a FREE Breakfast on the Go delivered to your car?  Sound like fun?  We hope so!  These fun events are only for June too, so stay tuned for more information about our resident event for July & August.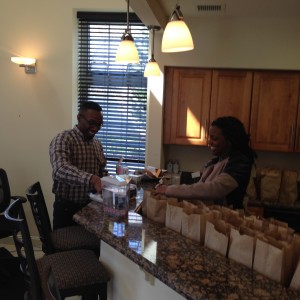 The first event we have planned will be on Wednesday June 17, 2015.  Our FREE Breakfast on the Go!  From 8:15 a.m until 8:45 a.m we will be preparing a nice breakfast, packing it up, and delivering it to your car as you head out for the day.  Our last breakfast on the go consisted of a muffin, fruit cup, juice, and coffee and the feedback was great.  We received several messages on Facebook from residents who missed the event, so now is your chance to get in on the fun.  We'll see you on June 17, bright and early!