Steeplechase Swimming Pool Rules & Frequently Asked Questions
Summer is officially here and we are all very excited!  Now that the pool is open 6 days of the week we wanted to answer some of the wonderful questions we have received on Facebook & Twitter, here on our blog!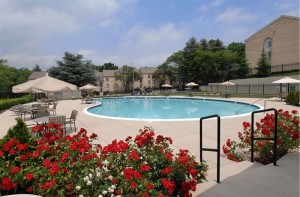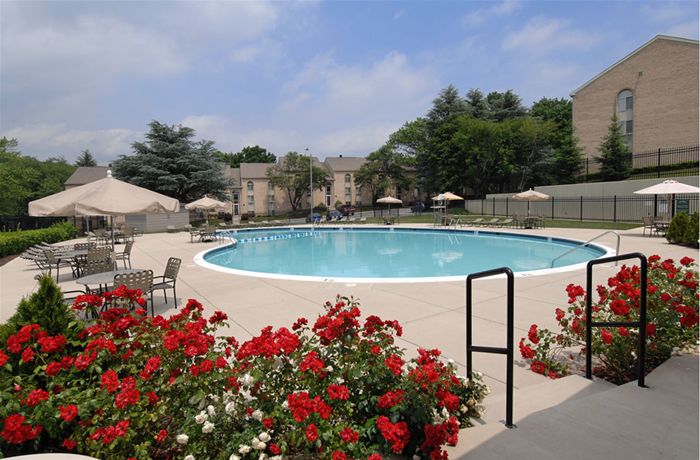 What is the policy for guest passes at the swimming pool?  Guest passes can be purchased for $10 per person at the Leasing Office during normal business hours. Guest pool passes can be purchased for up to 5 guests, and these are daily passes. This guest pass is only good for the day and must be presented to the lifeguard on duty.
What types of flotation devices are allowed in the swimming pool?  Flotation devices are not permitted at any time; with the exception of life vests only.  Any life vest must be approved by the United States Coast Guard to be used.  If a child uses such a life vest, a parent or guardian must accompany the child in the water at all times.
What hours are the pools open? The swimming pool is open from 12 noon to 8pm daily.  Monday's the swimming pool will be closed for cleaning.  Please keep in mind the pool may be closed at any time due to weather, maintenance, or operational difficulties at the pool manager/ lifeguards discretion.
What is the age limit for children to swim without adult supervision?  No one under the age of 13 will be allowed in the pool area unless accompanied by an adult (18 yrs. or older.)  Adults must show proof of age and remain at the pool during the entire stay.  Anyone 13 or older must have a resident ID.
Please reach to us on Facebook if you have any additional questions!  Also, here are 5 swimming pool safety tips to keep in mind as you enjoy your summer at the pool.  To all of our residents, have a safe & happy summer!