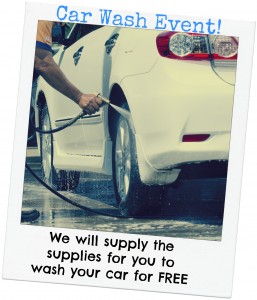 Tall Oaks is Hosting a FREE Car Wash Event!
We must admit, our resident events are something we look forward to each and every month.  Here at Tall Oaks Apartment Homes in Laurel, MD we have added a new one that we hope you will all enjoy.  On July 15, 2015 we will be providing a hose and car washing supplies for you to wash your car!  We think the most difficult part about washing a car is gathering all of the supplies, and cleaning them up after you are finished.  So we have decided to do this part for you!  All you need to do is bring your car and give it a wash.  Then drive away when you are finished and enjoy the day. This event is weather permitting (we realize washing your car in the rain is pointless, so if it rains we will try our best to reschedule!)  Supplies will be limited so come early and enjoy your clean car all day!
Where: Here at Tall Oaks of course!
When: July 15, 2015
Time: 11a.m!