Baltimore Breweries 
Who doesn't love an ice cold beer, am I right?
Turns out Baltimore, Maryland is home to a handful of top-notch breweries. So, if you're looking for something to do, are of drinking age, and enjoy beer, then you're going to love this post!
Today, we are listing the best breweries in and around Baltimore, Maryland. Here you'll find our picks for the top five breweries in the area along with an overall rating from customers just like you.
Let's take a look.
Top Baltimore Breweries
Address: 1700 Union Ave, Baltimore, MD 21211
Our first brewery up to bat is Union Craft Brewing. What's great about this brewing place? Well, they have a tap room, offer brewery tours, and have food trucks outside, plus games for people to play! Corn hole anyone?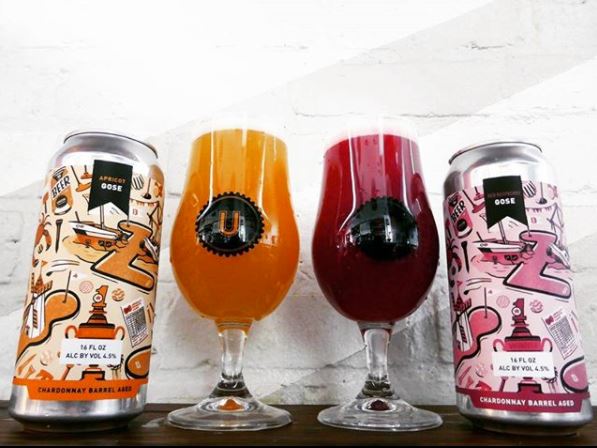 Photo Source: UNION Craft Brewing via Instagram
Address: 401 E 30th St, Baltimore, MD 21218
Next up, this brewery has a little bit of history, by which we mean that it is located at Old Oriole Park. An interesting fact about Peabody Heights Brewery, they are the largest brewery in Baltimore City. They have a tasting room in which you can taste some brew, and if you decide to take the brewery tour, you will get some history on Old Oriole Park. What about food? Not to worry, they also have food trucks outside so that you have options to choose from and the food trucks rotate, so there's always something different.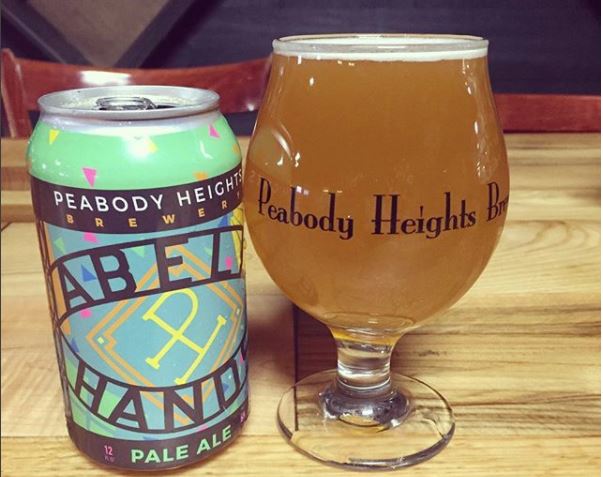 Photo Source: Peabody Heights Brewery via Instagram
Address: 4615 Hollins Ferry Rd, Halethorpe, MD 21227
Our number 3 pick is located in Halethorpe, MD. Say hello to a free tour, and you don't even have to be 21 to go!  They offer brewery tours for everyone, doesn't matter how old you are. However, don't forget you have to be 21 or older to drink of course! The best part about Heavy Seas Brewery? You can purchase a souvenir glass and get beer samples with it as well, but we're not just talking about one sample. They give you four beer samples when you buy the glass! Wow, that sounds like a great deal!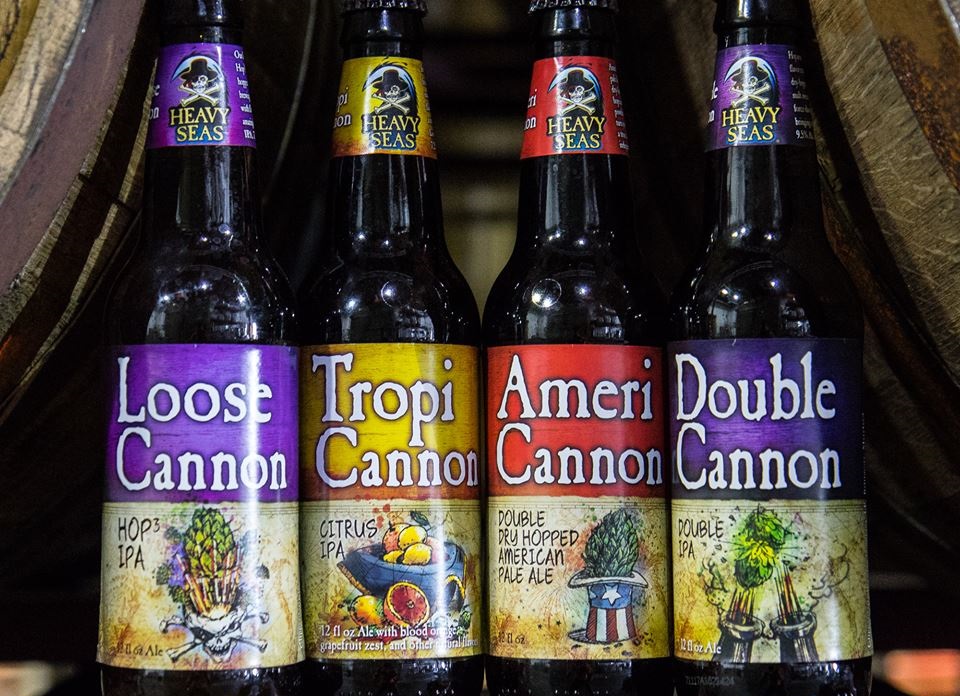 Photo Source: Heavy Seas via Facebook
Address:  COLUMBIA – 6695 Dobbin Road Columbia, MD, 21045
CROFTON – 2406 Brandermill Blvd Gambrills, MD 21054
This brewery has two locations in Maryland one in Columbia, MD and one in Gambrills, MD. So you can go to the location that is closest to you. If you are looking for a unique aspect, this is the place you will find it. They have a club membership, not your usual club it is a "Mug Club." So how does trying 50 different beers sound? Well, why not just take a look for yourself and see what the "Mug Club" is all about! The best part about this club is that it exists at both locations so that no matter which location you are at, the club applies. Also, if you check out their site make sure you go to the events section because they host a lot of events Sunday through Thursday; including a Trivia night on Tuesday nights.

Photo Source: friscotaphouse.com
Address: 1106 N Charles St, Baltimore, MD 21201
And lastly, if you are looking for an intimate setting, then this is the place. Not only do they have over 25 seasonal house beers but they recently started hosting brewery tours on Saturdays. If you are thinking about heading over to The Brewer's Art, check their website to see what house beers they have on tap, because they change throughout the seasons. This place is impressive, don't believe us? Take a look for yourself. Oh yeah, and take a picture if you do happen to go there and share it with us, we would love to see you getting your drink on.

Photo Source: The Brewers Art via Facebook
To the Breweries!
There you have it, five great brewery options in and around our great city of Baltimore, Maryland. Let us know which one is your favorite.
As always we at Hirschfeld Apartment Homes encourage everyone to drink responsibly!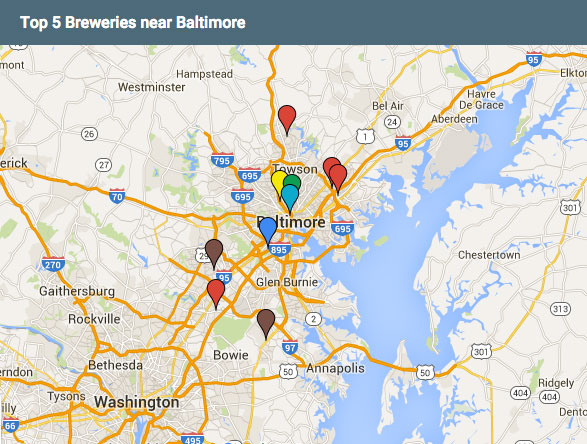 Click Here for an Interactive Map and Directions to all these Breweries!
*Customer ratings were based on Google reviews.