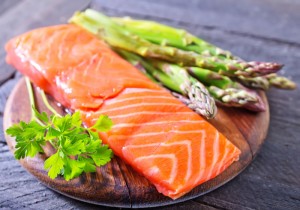 Resident Night Out with Professional Chef Bove at Steeplechase
Every once in a while an opportunity presents itself for our Resident Appreciation Events that is too good to pass up.  Our event this month is exactly that.   Save the date for November 19, 2014 starting at 6:30 pm. We have invited renowned chef John Bove to join us here at Steeplechase and host a great Wine & Dine evening.  Professional Chef John Bove will be providing demonstrations and cooking for this event – so dinner is on us.  This amazing night has limited seating so please call us at 410-666-0199 to reserve your space today.
Chef Bove will be cooking his famous salmon & asparagus with his special wine glaze sauce.  The dinner will be served with wine &/or sparkling cider and will be paired just right with the entree.  Our chef will also be providing each of our dinner guests with a recipe & specific instructions on how to cook and prepare the dish on your own at home.  You must be at least 21 years old to attend; so this evening is for adults only.
Don't forget to reserve your seat as soon as possible.  We'll see you there!