Baltimore Seafood Festival 2019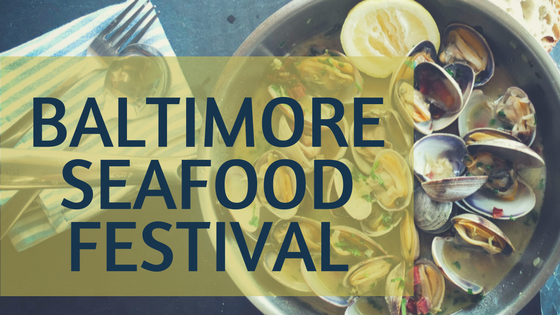 Saturday, September 14, 2019, is the 6th annual Baltimore Seafood Festival at Canton Waterfront Park. Join Baltimore's favorite restaurants as they serve their signature seafood dishes alongside the best beers in town and live entertainment. Summer in Maryland isn't over yet. If you're in the Baltimore, Maryland area, this is going to be one event you don't want to miss!  
Tickets for the Baltimore Seafood Festival start at $15 a person. Kids, ages 16 and under can attend for FREE. There are additional food and drink tickets you will need to purchase but can do so in advance here. A portion of the proceeds will go towards supporting local nonprofit organizations.
Featured restaurants include Captain James Seafood Palace, Jimmy's Famous Seafood, Southern Provisions, and much more. There will also be live music and a cooking demonstration from some of Baltimore's top chefs. The event will even include shopping vendors and a family zone. It is rain or shine so keep an eye on the weather and plan in advance. You may also reserve parking in advance.
For our Eagles Walk and Ridge View residents, keep in mind this event is close to your apartment homes. If you do attend the event please feel free to share your photos and experiences on our Eagles Walk or Ridge View Facebook pages.
We at Hirschfeld Apartment Homes in Maryland, hope everyone enjoys the Baltimore Seafood Festival this year. Take a bite of fresh, buttery lobster for us!