Best Make-Ahead Foods for Your Party
So perhaps you are having your friends over on a Saturday night just because, or maybe you have decided to host "The Ultimate Super Bowl Party;" either way, this list of party foods to make in advance will keep you out of the kitchen and into the fun!
1) Crock pot chili – What could be easier than your delicious chili recipe simmering in your crock pot all day and ready when your friends arrive?  Bonus points for the delicious smell wafting throughout your apartment, making everyone hungry and excited when they walk through the door!
2)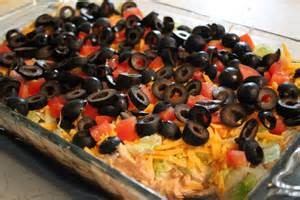 Layered Bean Dip – The recipe for this delicious dip is incredible, and will easily be a fan favorite.  This dip should be made the night before so the layers can set and the flavors can mix together.  All of your cleanup will be done before the day of the party!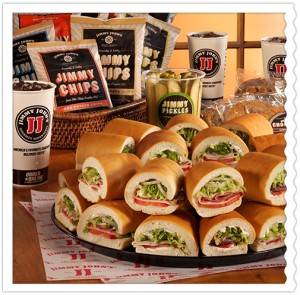 3) The Ultimate Hoagie (Hero, Sub, Grinder whatever you like to call it.)  Feel free to order this in advance (Jimmy John's offers catering and has many convenient locations) and have this made for you.  Or, grab some cold cuts at the deli and stop by the bakery for enough of these hoagie rolls to feed your crowd.  When you get home, layer the sandwich how you would like and place toothpicks throughout to hold everything together.  Now slice this delicious sandwich so everyone can grab a piece.  Place the condiments on the side so your guests can add what they would like to their piece (mayo, mustard, oil & vinegar.)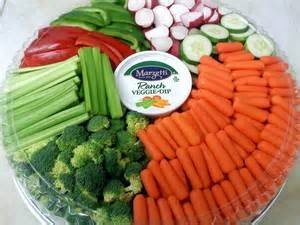 4) Fresh vegetables & fruit – since there are often dietary concerns to consider when having your friends over, fresh fruit & vegetables are a healthy addition to any party.  Since all of these can be cut and prepared in advance, you are off to a great start.
5) Don't forget the sweets!  To keep your preparation work to a minimum consider making brownies the night before, or even a fresh batch of cookies.  These things can be all ready to go on the day of the event without any work on your part, except to set them out.  If you are looking to be fancy with your decor, you could always order custom cookies for your big event!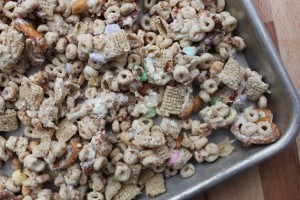 6) White Chocolate Covered Chex Party Mix – Sweet & Salty deliciousness!  This is always a big hit and is an easy snack food.
7) Chips & Salsa, Chips & Dip, Chips & Pretzels –  What kind of a party would it be if there weren't any chips?  This is easy cleanup as well.  This is also an easy thing to ask your friends to bring over, if you have forgotten.  So when they ask "what can I bring?" Here's an easy option.
8)  Create a custom beverage for the day!  Sure, you can serve the typical beer, wine, and soda; but if you want to make a custom drink for the day – go for it!  Here's a recipe for a make ahead Margaritas (21 years and older please!)
We hope this page has inspired your party menu, and you found some useful information.  If you would like more recipes, we have created a board on Pinterest for "Yummy Recipes for Parties to Make in Advance" so have fun & good luck finding more great ideas for your soiree.