Summer 2016 Guide to The Avenue at White Marsh 
If you're a Hirschfeld resident in either Eagles Walk or Ridge View, then you are probably no stranger to The Avenue at White Marsh.
The local shopping center is much more than an outdoor mall. This plaza has everything you need to shake up the fun without having to stray far from your apartment home. Whether you're in the mood for shopping, dining, or seeking entertainment for the summer weekends to come, follow our guide for making the most out of this go-to destination.
Top Summer 2016 Happenings
1. Construction Kick-Off Celebration – Saturday, May 28 @ 5

pm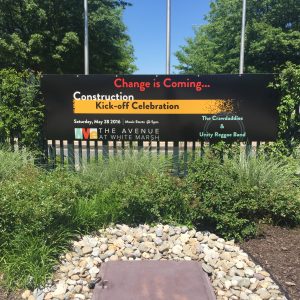 The Avenue at White Marsh is kicking off the construction of their new plaza with an evening of outdoor dining and live music. This family-friendly bash is a great way to ring in the Memorial Day weekend with your fellow community. Entertainment will feature music from The Crawdaddies, taking the stage at 5 pm, followed by the sounds of Unity Reggae at 7:30 pm. There will be giveaways while supplies last, so get there on time! For more details click here.
2. Barnes and Noble Story Time
If you have little ones then you're going to want to check out these adorable story reading events at  Barnes and Noble. These story times will run throughout the entire summer and are an excellent way to do something fun and educational with the kiddies. There will be opportunities for free books and fun activities. Click here for the full schedule and more information on special kids events.
3. B-Fest Teen Book Festival
Calling all teen fiction romance lovers! Also at Barnes and Noble, throughout the month of June, the bookstore will host an exciting Teen-Lit book festival. Different days will consist of different events including workshops, autograph signings, and chances to win free book swag. Check out the full schedule (posted with the Barnes and Noble Story Time calendar) here.
4. AC Moore Art Classes
Make this the summer of DIY. Did you know that your local A.C. Moore craft store offers art classes? Take a Monday night drawing class or learn how to loom over the weekend. You can see their full schedule here. Kids classes available too. See class categories and prices here.
5. The Spa
Does a relaxing massage sound nice? Escape the everyday and pamper yourself with the latest deals from Spa on The Avenue. Spa on The Avenue is a luxurious spa and salon equipped to treat you from head to toe. Start the summer with a fabulously fresh pedicure or enjoy the heat all season long with a wide range of beauty services.
6. Movie Theater
This year's summer blockbusters are going to be huge! Make sure to enjoy the sizzling cinema fun at your nearby AMC Imax Theater, conveniently located in The Avenue plaza. Beat the heat with a matinee movie or cool off on a Friday night with a butterlicious popcorn and 3D experience. Check showtimes and order tickets in advance online. 
For a full list of retailers, specialty shops, restaurants, and entertainment destinations located inside The Avenue at White Marsh, visit their website. Check out all their events and promotions here.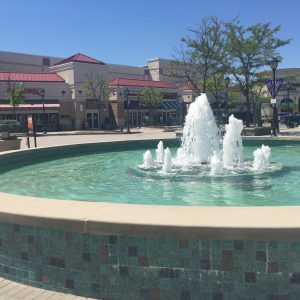 And remember to check out other Baltimore entertainment resources available to Hirschfeld residents on our Eagles Walk or Ridge View Resident Resource pages.