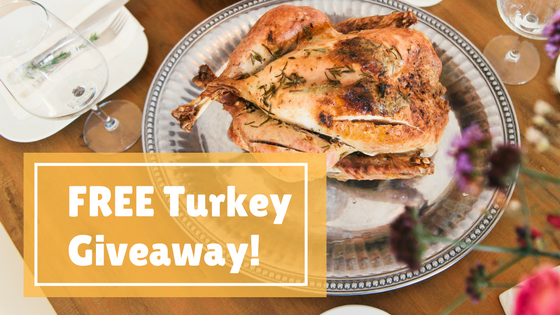 Can you think of a more delicious time of year than Thanksgiving?
You have the mashed potatoes, the stuffing, gravy, cranberry sauce, corn bread …
And of course, the turkey!
That's the most important part, right?
Therefore, we at Eagles Walk  and Ridge View Apartment Homes, in White Marsh, MD, decided to offer the chance to win a free turkey.
In this post, we fill in Eagles Walk and Ridge View residents on all the details you need to know about our Free Turkey Giveaway.
The Rules
ONE lucky winner per property will receive a free turkey for their thanksgiving dinner, courtesy of Eagles Walk and Ridge View. The rules are simple.
To enter into the drawing for your chance to win, please stop by the leasing office during business hours, from now until November 20th.
The Winner
We will announce the lucky winner on our Eagles Walk Facebook and Ridge View Facebook pages.
Eagles Walk winner will be announced on November 21st.
Ridge View winner will be announced on November 22nd.
So, please make sure you "Like" our page and follow along with our posts.
Good luck! Gobble Gobble ?