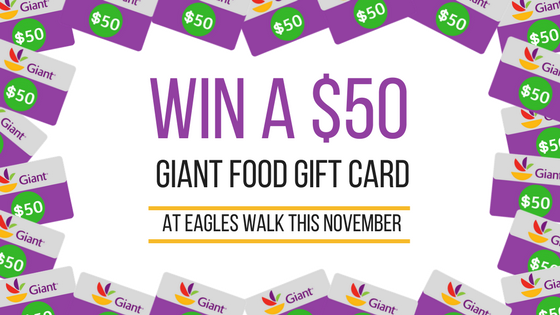 Calling all Eagles Walk residents!
Just in time for Thanksgiving, enter for a chance to win a $50 gift card to Giant. Keep reading for details and the scoop on this month's community happenings.
Eagles Walk Facebook Contest
As part of our monthly, resident events, Eagles Walk residents are encouraged to head on over to our Facebook Page and enter our gift card giveaway event this November.
It's simple to enter. All you need to do is like us on Facebook, hit the like button on our contest post, and leave a comment for a chance to win. Remember you must do all three! This contest ends on Sunday, 11/19/17 and we will select one winner at random on 11/20/17.
Look for this post on Facebook to play.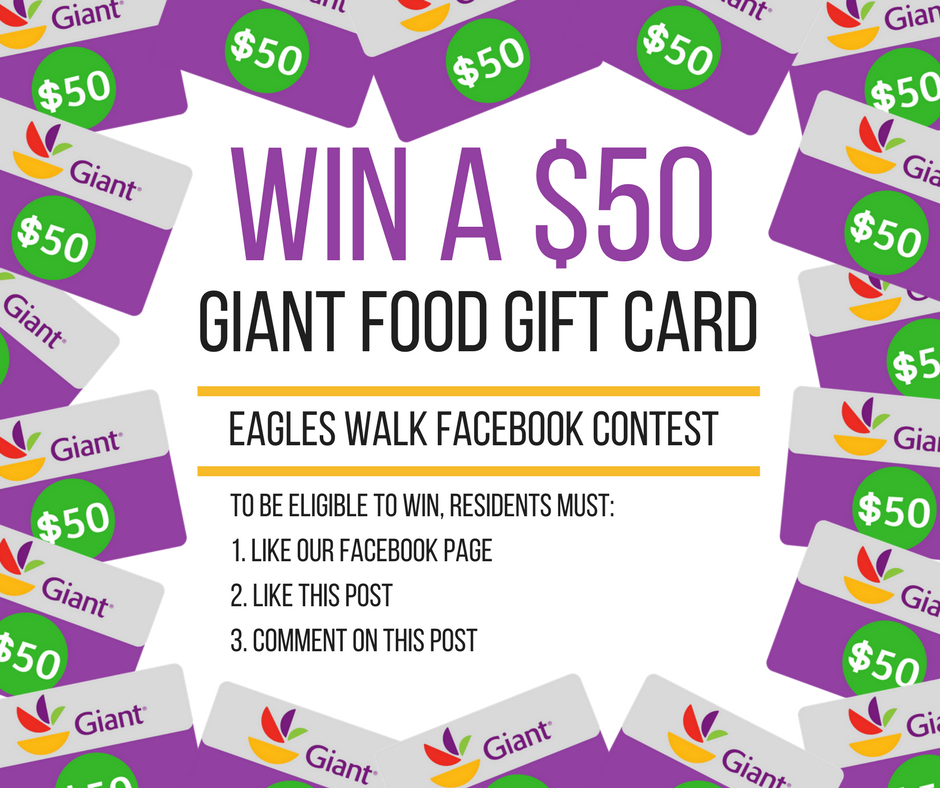 Good luck!
Eagles Walk Food Drive
This November we will also be hosting a canned food drive in conjunction with the Maryland School for the Blind.
We kindly ask that you bring all canned food donations to our office during business hours. Your generosity is much appreciated.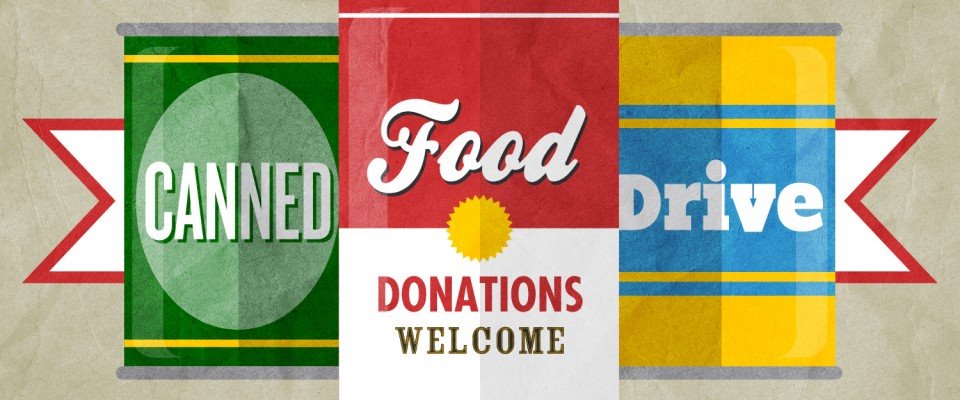 Refer A Friend
They say great friends make great neighbors! Refer a friend to Eagles Walk and receive a credit towards your rent!
Let your friends know we are currently running a hot move-in special this November. New lease-holders may be eligible for free rent until 2018! New residents must lease by 11/30/17 and move in by 12/11/17 to qualify. Feel free to call (443) 505-2239 for more details.
Happy November
So with Thanksgiving right around the corner, and a hearty helping of holiday cheer on the way, we hope you find time to engage with us on Facebook and consider donating to our food drive.
Until next month friends ?