Egg Hunt at Steeplechase
Get ready to hunt down prizes!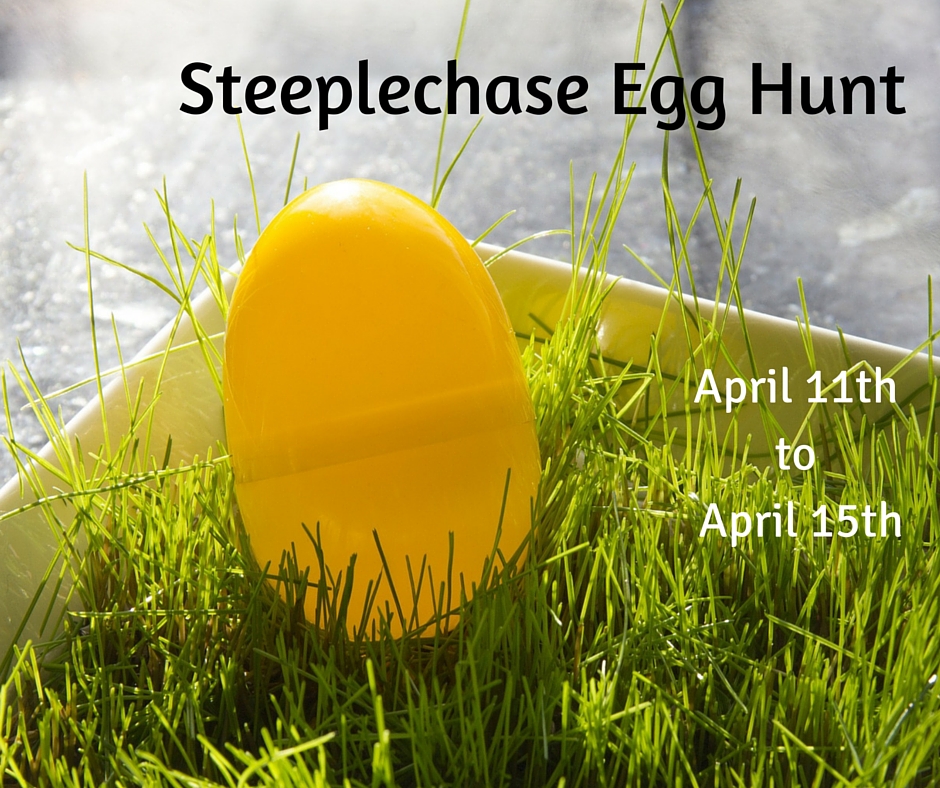 It's time to have fun and let your inner kid out, the annual Steeplechase Egg Hunt is back and we hope you are as excited as we are. All of our residents are encouraged to participate in the egg hunt as there will be rewards given out. For the egg hunt residents have to bring the egg to the leasing office to retrieve the reward. So mark your calendars for April 11th through April 15th, the egg hunt will conclude at the end of the business day on Friday, April 15th. Make sure you follow us on Facebook for clues as to where the eggs might be. We hope to see you all there having fun and enjoying yourselves.
The Egg Hunt is part of our FREE monthly resident events, if you want to know what other events have bee held check out our Updated Blog on FREE Monthly Resident events.