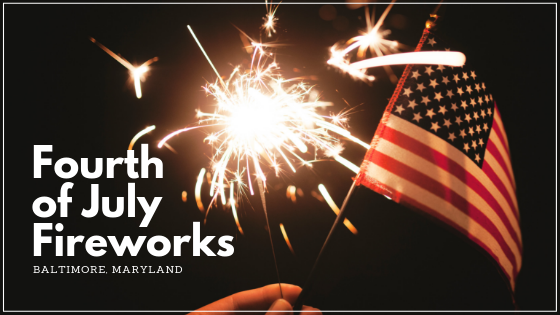 Baltimore Fourth of July Fireworks
Summer is bursting with fun! Nothing says July quite like festivals and fireworks. But, which event should you attend?
Not to worry, we have that covered.
In this article, you'll find the best and most affordable Fourth of July fireworks celebrations in and around the Baltimore area. So, whether you want to celebrate Independence Day with family or friends, we have the scoop on how to get a front row seat to the fireworks.
Fourth of July Fireworks Displays In & Around Baltimore, MD
1. Ports America Chesapeake 4th of July Celebration
As part of the Ports America Chesapeake Fourth of July celebration, the Inner Harbor area will light up with fireworks and festive music. And you can enjoy it for FREE!
Inner Harbor is the heart of Baltimore's downtown. There are restaurants, shops, and festivities kicking off at 7:00 PM with the U.S. Navy Band Commodores performing at the Inner Harbor Amphitheater. The fireworks show follows at 9:30 PM.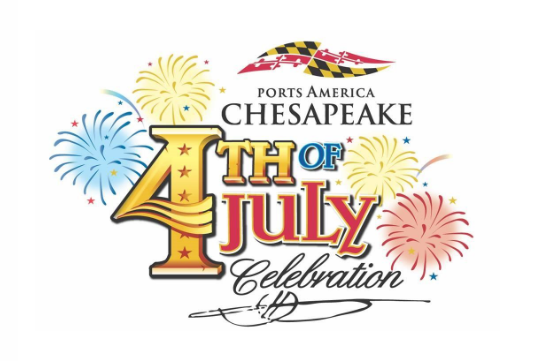 Photo credit: promotionandarts.org
2. Catonsville 4th of July Celebration
Enjoy Fourth of July festivities all day at the Catonsville 4th of July Celebration. This town loves July 4th! Their day-long celebration starts at 8:30 AM with a patriotic bike ride and ends with a HUGE fireworks display beginning at 9:15 PM. Check out some of the other scheduled events below and click here for a full list.
9:30 AM – The day kicks off with children's games and races at Catonsville High School. There will be prizes for the winners, plus a Water Balloon Toss for all ages.
3:00 PM – Pull up a chair for the Annual Grand Parade starting at Frederick Road and Montrose Avenue and ending at the Community Center.
6:30 PM – Head back to Catonsville High School for the Family Fun Fest. Grab your blanket and set up a comfy spot as the evening comes full swing. Enjoy carnival style food from vendors and loads of family fun and hang out until the fireworks show.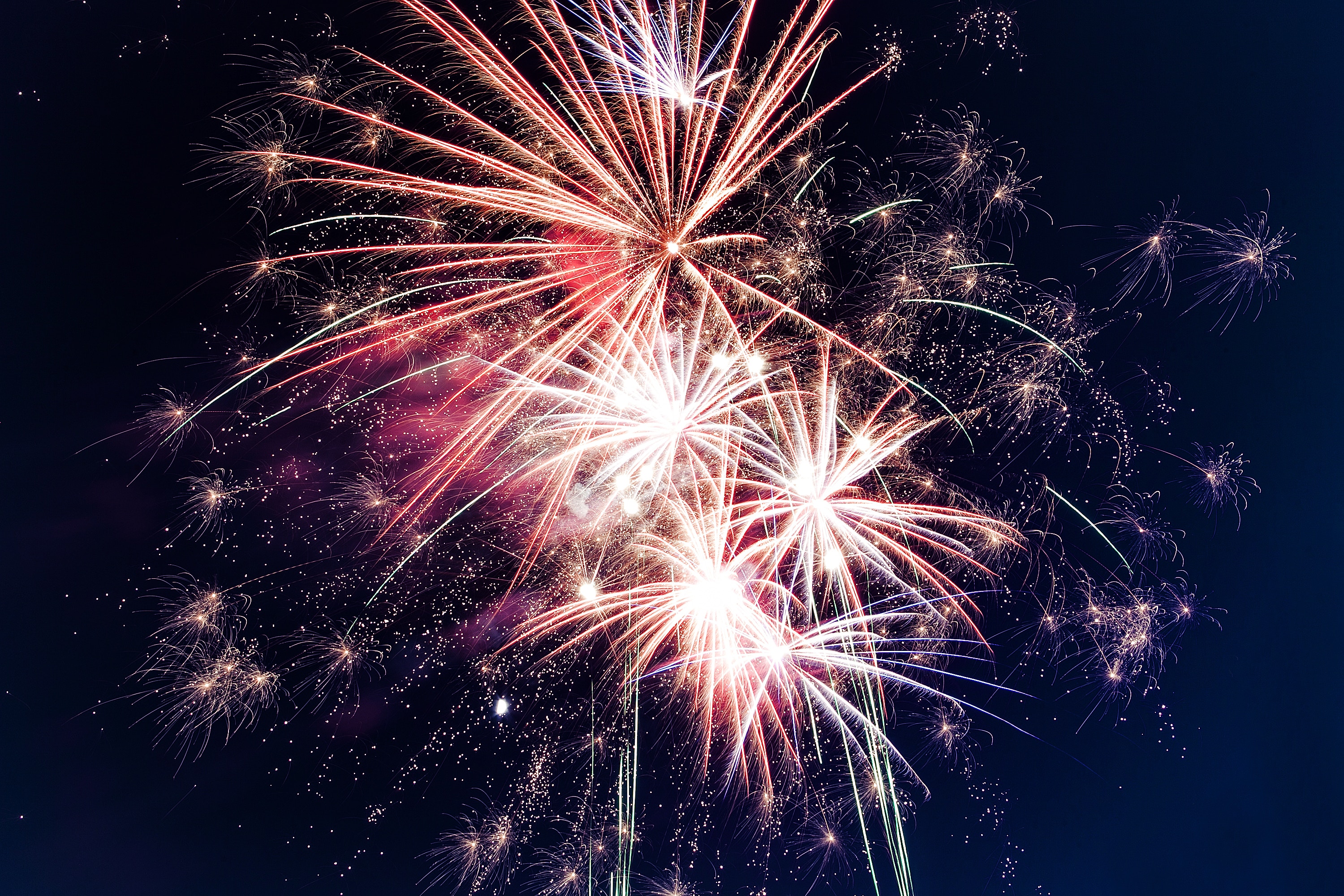 3. Dundalk Fireworks
Dundalk's Annual Fireworks Show, located at the Grange Elementary School in Dundalk, MD, is a town staple. While you can enjoy the fireworks displays from several locations around Dundalk, the best place to be is the North Point Government Center, which is where they light the fireworks. The fireworks show starts at 9:15 PM.
Dundalk also hosts the annual Dundalk Heritage Fair from June 28, 2019 – June 30, 2019. Visitors can enjoy live entertainment and vendors a few days before the big fireworks show.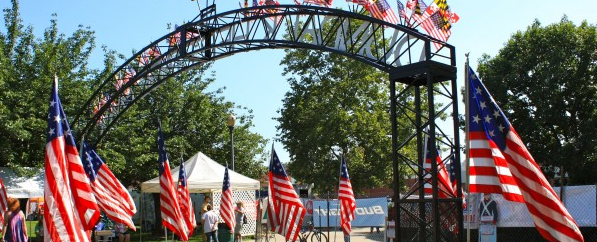 Photo credit: dundalkheritagefair.com
4. Fullerton Fireworks
This yearly fireworks show in Nottingham, MD, organized by the Fullerton Fireworks Foundation, runs entirely by community volunteers. It's also the largest, non-government sponsored Fireworks show in the region. So, come on by and enjoy live music and finger-licking food from vendors including Tex-Mex, pit beef, seafood, hamburgers, hot dogs, and more!
The family-friendly, July 4th Celebration starts at 5:00 PM with music by AWAKEN. The fireworks kick off at 9:15 PM.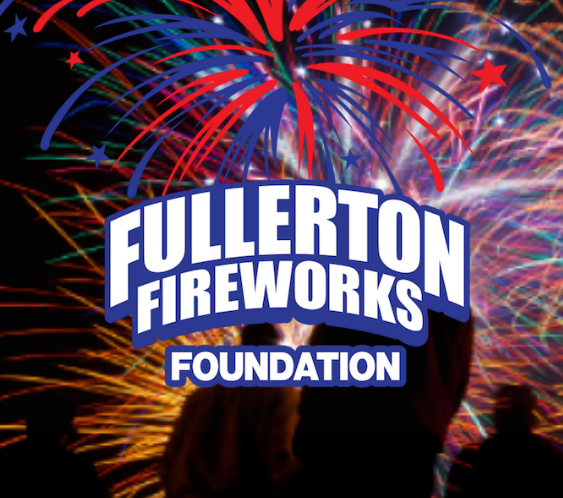 Photo credit: fullertonfireworksfoundation.org
5.  Frederick's 4th of July
For those closer to Frederick, Maryland, fear not because we have a fireworks celebration for you too. Frederick's 4th of July Celebration, at Parkway Elementary School, has everything from live entertainment to rides and activities, including a dunk tank! Enjoy food vendors and a Beer & Wine Garden. The fireworks show starts at dusk and gets pretty packed, so make sure to grab your seat early!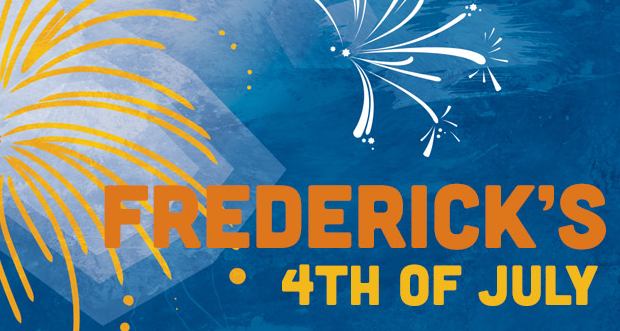 Photo Credit: celebratefrederick.com
Happy Fourth of July
Happy Independence Day from all of us at Hirschfeld Homes Apartments in Maryland. Enjoy and stay safe!
For more Fourth of July festivities happening in Baltimore, head to Visit Baltimore. And for those who may live a little closer to DC, check out our top picks for 4th of July Fireworks in Washington, DC.