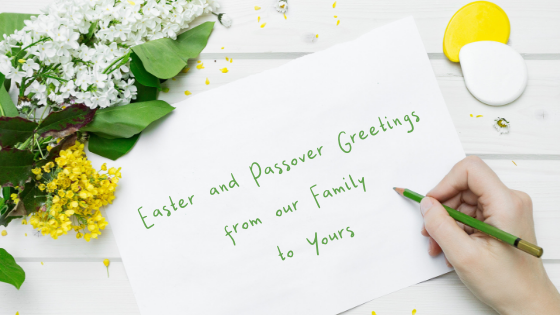 Happy Easter and Passover
Now that winter is behind us, and spring is finally here, we at Hirschfeld Homes Apartments in Maryland would like to take this opportunity to wish all of our residents and staff a very Happy Easter and Passover season. 
It's a wonderful time of year for new beginnings, light, and love. May the beauty, the joy, and the blessings of this season fill your lives with a special happiness.
Please keep in mind our offices will be closed Sunday, April 21, 2019. Please contact emergency maintenance if an issue occurs. We will resume regular business hours on Monday, April 22nd.
Lastly, we do hope you enjoy your holiday, and we certainly look forward to making new memories with you this season. Who knows? Maybe we'll even see you at one of the Spring Festivals in Baltimore!
Happy Easter and Passover from all of us at Hirschfeld Homes