Don't forget your Irish spirit!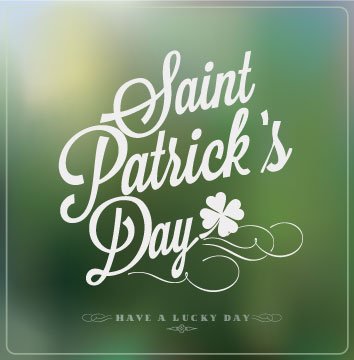 St. Patricks Day is upon us, and that means parades, parties and bar crawls. It's a day to have fun, hangout with some friends and enjoy some beer. People all over the United States celebrate St. Patricks Day, it's a day were people wear green and celebrate Irish Pride but here are some things you may not know about St. Patricks Day:
Did you  know that throughout history people have celebrated St. Patricks day by wearing green and associated it with Ireland, but St. Patrick was not from Ireland he was from Britain.
Did you know that the entire Chicago River is dyed green for St. Patricks Day every year?
Did you know that the three leaf clover is said to symbolize the holy trinity?
Want to know more interesting facts about St. Patricks Day? Check out Mental floss's article for more information. If you know any other interesting facts that people may not know about St. Patricks Day let us know! We could always use input to add to our blog.
Need another reason to take part in the festivities? Spring is getting closer so that's another reason to celebrate! If you are looking to do a Bar crawl, check out the dates and prices for an all access pass at Pubcrawls.com. Also, if you are looking for breweries to get your drink on check out our Top 5 Breweries near Baltimore!
We at Hirschfeld Apartment Homes encourage everyone to drink responsibly and be safe if you go out to celebrate.