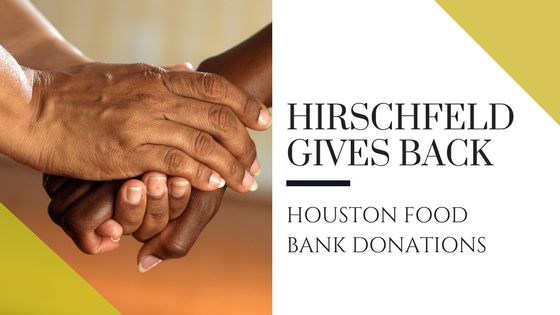 Hirschfeld Properties Supports Houston
For the month of September, Hirschfeld Apartment Homes in Maryland will be donating all application fees received to the Houston Food Bank, to assist in helping those directly affected by Hurricane Harvey.
Continue reading to learn more about our charitable efforts.
Houston Food Bank is part of the End Hunger Network, a Houston-area food rescue organization. Together their goal is to "make food accessible to hungry people in their greatest times of need." Every dollar donated to the Houston Food Bank provides the equivalent of three meals for one individual.
Therefore, to support their mission and assist the victims of Hurricane Harvey, Hirschfeld will be making a contribution. All application fees received during our Football Frenzy Leasing Event will go directly to Houston Food Bank to support their cause.
Now more than ever residents of Texas need our help. Currently, the Houston Food Bank is working diligently to provide food and supplies to residents in southeast Texas. These people are struggling to rebuild their lives after the destruction. 
If you would like to contribute to the Houston Food Bank with us, click here.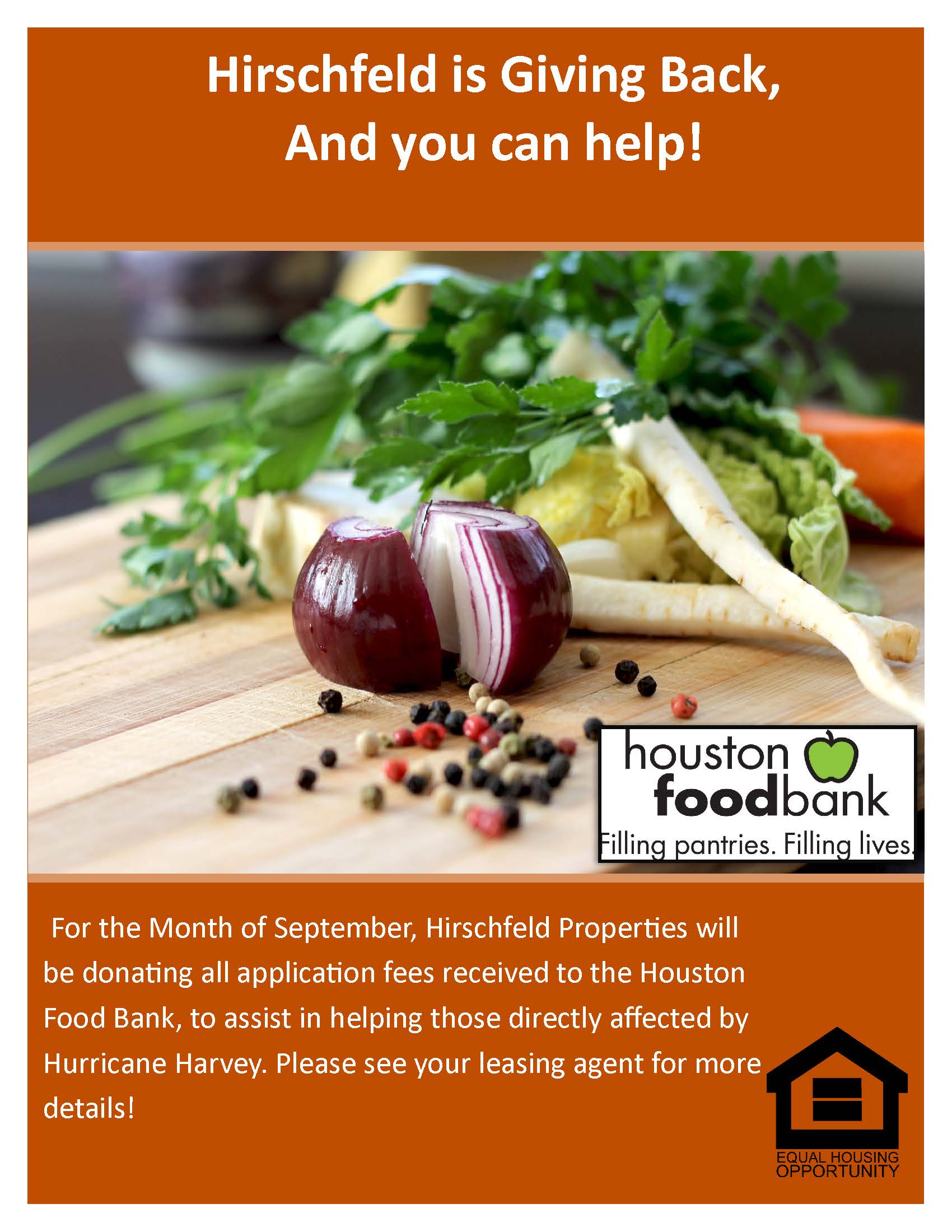 Thank you for your contributions.