The season is upon us, and in case you didn't know, it's election time! Ok, ok, ok – we know that EVERYBODY KNOWS it's election season.
But, did you know there are different rules, and policies in each state?
This can make the voting process more complicated than it needs to be. Therefore, we have set out to simplify it for all Maryland residents.
In this post, we have compiled a list of what you need to know to cast your vote here in Maryland, and even how to know who will be on the ballot so you can be prepared. We've also included a list of forms of IDs that are accepted, and even a list of places to go if you need to vote early!
Let's get to it.
Is it too late to register to vote?
In Maryland, the deadline for new voters to register has already passed (October 18th, 2016). However, it's still important to understand this information and pass it along to your friends, family, and neighbors.
How do I know if I'm registered?
If you are unsure whether or not you are registered to vote, check your voter registration status online. This will bring you to virtual form to fill out. All you need to do is provide your first and last name, address, date of birth, and email address. The site promises that it will not share your status with anyone.
Where should I go to vote?
If you are unsure about where to go to cast your vote, let this site show you the way. You'll need to type in your full name, birth date, and zip code. Then, the site will do the searching for you. 
When do I vote? What are the Hours of Operation?
Election Day is November 8. The polls in Maryland will be open from 7:00 am – 8:00 pm.
I can't vote on November 8th, now what?
You have 2 options; you can vote early or submit your Absentee ballot. Let's look at these options separately.
Absentee Ballot
Please be sure to request your Absentee ballot by November 1, 2016 at 8 pm EDT, if you are looking for a postal ballot. If you have missed that date, you can also request an online ballot, with a deadline in the state of Maryland of November 4, 2016 before 5 pm EDT. Please be sure that your ballots are postmarked no later than November 8, 2016.
So all you have to do is request an absentee ballot online, print it out, fill it in, and mail it back before Election Day!
So where do you mail your absentee ballot? To your local elections office. Where is that? Don't worry we have you covered, here is the full list of Local Board of Elections offices in Maryland.
Early Voting
The state of Maryland allows for early voting without an excuse (some states such as New York, do not allow early voting without an excuse.) This means, you can vote as early as October 27, 2016 – November 3, 2016. The deadline is close, so if you plan to vote early do not delay!
Where do I go for Early Voting in the State of Maryland?
CBS Local in Baltimore provides all residents of the state of Maryland with a Full List of Early Voting Locations in Maryland  and apparently in 2016, Marylanders have shattered the record from 2012 (430,000 early votes) to over 500,000 votes in the first 3 days of early voting in 2016! (Source: Baltimore Sun)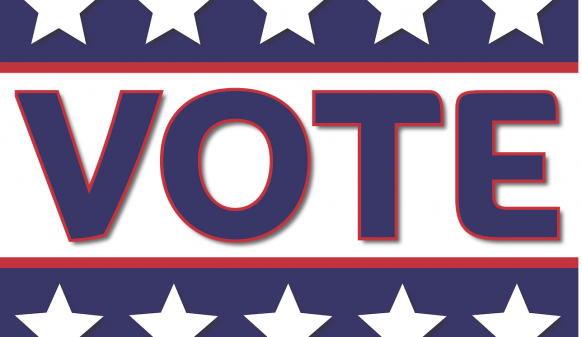 How do I vote?
Voting is fairly simple, and straightforward once you know:
1)    Where to go (see above).
2)   Have some form of ID ready and take it with you. For registered voters, the identification requirements of the state of Maryland include:
Valid Maryland issued ID

Valid Student ID

Valid Maryland driver's license

Bank Statement (dated no more than 90 days before election day)

Government issued document that includes your name and address

 Valid ID issued by the Maryland Department of Motor Vehicles, Transportation, Highway Safety, etc.

Valid US Passport

Government check

Valid Military ID

Valid Federal Issued ID

Valid Employee ID

Utility Bill (dated no more than 90 days before election day)

Paycheck that shows your current name and address (dated no more than 90 days before election day)
Source: https://www.usvotefoundation.org/vote/us/state-voting-information/MD
3)    How to be informed about the candidates in your area (see below).
Where do I find information about the candidates running for political office near me?
Knowing who is on the ballot in your election area has not always been an easy task. Thanks to the internet, there is now a much easier way to know who is on the ballot in your area.  There is also a field that you can submit your email address to have the ballot choices emailed to you so you can start your research.
Did you know you can bring your phone into the polling booth with you? So if you take notes on which candidates you like, but can't quite remember all of the names, now you can bring your references.
Get to it
So let's do it Maryland, let's all get out and vote. Hopefully this information helped answer some of your voting questions, and even show you how to get informed about who is running in your area.
It's up to us all to do the research, and use our right to vote to change the future of America for the greater good!
After you cast your ballot, feel free to toast yourself at one of the Best Breweries in Baltimore! #HappyVoting