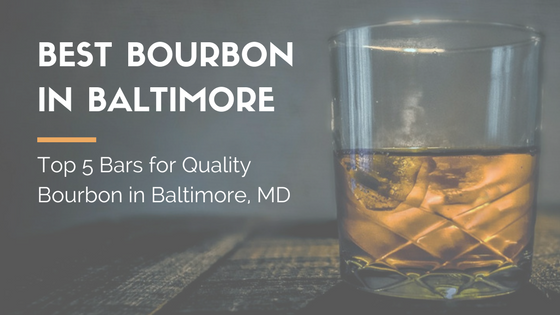 The Best Bourbon in Baltimore, MD
Did you know National Bourbon Day is June 14? Yes, this is a real thing!
While you probably don't need a silly excuse to enjoy this fine drink, it is the perfect opportunity to seek out the best Baltimore locations for bourbon.
So, if you're looking for something fun to do in Baltimore, MD this June 14, check out the following bars below.
Cheers!
5 Best Bars for Quality Bourbon in Baltimore
Address: 801 E. Fort Ave. Baltimore, MD
Hours: Monday-Saturday 4 pm – 1 am
This fun, little hole-in-the-wall is a HUGE hit among locals and our personal favorite. Bar Liquorice serves up delicious bourbon cocktails… and even has jars of free licorice on the tabletops!

Photo Source: barliquoricebmore.com
Address: 2 North Charles Street, Baltimore, MD
Bar Hours: Daily, 11:30 am – Close
We also love B&O of the Hotel Monaco. The history of the building mixed with its railroad flare makes it a bar and restaurant gem. Since we are on the important the topic of bourbon, look for the Galavanter. We must recommend this award-winning cocktail.

Photo Source: bandorestaurant.com
Address: 1601 Union Ave Hampden/Woodberry, Baltimore, MD
Bar Hours: Monday – Friday 11:30 am – 2:00 am
aturday 4:00 pm – 2:00 am
Sunday 2:00 pm – 2:00 am
What's better than bourbon and BBQ? Nothing! Here you have 43 varieties of bourbon. This whiskey bar doesn't disappoint with its selection and mixed bourbon cocktails. Blue Pit goers rave about the smoothness and flavor of the Old Fashioned Guy. Give it a try!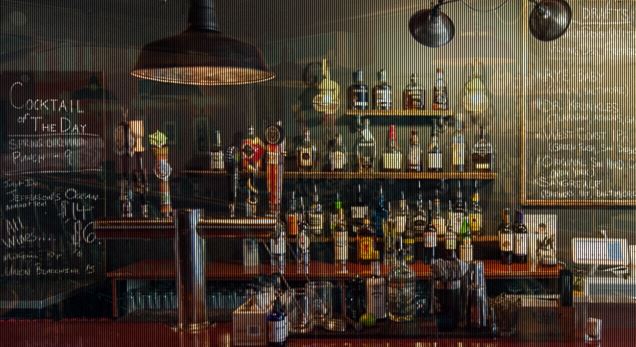 Photo Source: bluepitbbq.com
Address: 1500 S. Hanover Street, Baltimore, MD
Bar Hours: Monday – Thursday 5 pm – 10 pm
Friday 11 am – 11 pm
Saturday – Sunday 4 pm – 9 pm
Bluegrass is another bourbon and BBQ joint. It's on Hanover Street (not to be confused with Hangover Street?).  They offer over 50 bourbons, and they have their own Bourbon Club to score points towards free drinks!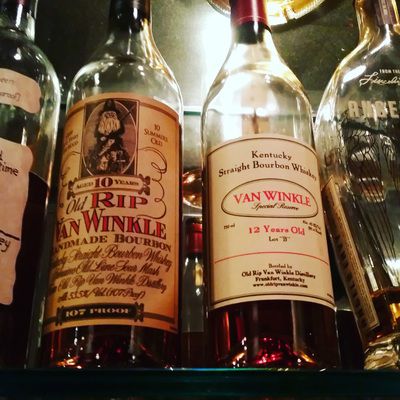 Photo Source: bluegrasstavern.com
Address: 1639 Thames St, Baltimore, MD
Bar Hours: Monday – Friday 5 pm – 2 am
Saturday – Sunday 5 pm – 2 am
Lastly, this trendy cocktail bar in Fells Point also has an excellent array of bourbon. And while the whiskey is top notch, the atmosphere and ambiance of this bar make it a real treat. Check out some reviews.

Photo Source: ryebaltimore.com
Happy Bourbon Day
Those are our top 5 bars for the best bourbon in Baltimore. Where will you go to celebrate this June 14th?
Of course, these aren't the only bars in Baltimore, MD either. Not a bourbon fan? Still looking for an excuse to drink on a Wednesday? Check out our guide to the best Baltimore breweries.
We at Hirschfeld Homes Apartments in Maryland hope everyone enjoys their bourbon. Please remember to drink responsibly.
*This article is intended for readers 21 years of age and older.