Best Places to Take your Dog this Summer in and around Baltimore, MD
Obviously, Baltimore has always been a great place for people, with hundreds of attractions and beautiful things to see and do.
In addition, the area around Baltimore, Maryland is becoming more and more appealing to dog owners. With self-serve dog washes, first-rate dog obedience schools, bustling dog parks, doggie day care centers and top-notch groomers, it's clear Bmore loves pups!
Therefore, we decided to share our top dog park picks for Baltimore, MD.  Some of these parks even include beaches, leashed areas, obedience classes, sand trails and beautiful hills. Let's take a look!
8 Best Dog Parks in Baltimore, MD
1. Gunpowder State Park
Spanning more than 18,000 acres of green forest and intense trails, the hiking opportunities are endless in this park. Thousands of dog owners visit the Gunpowder State Park on a monthly basis, taking in the amazing view and enjoying the moderate hikes along the Jerusalem Village.
2. Cromwell Valley Park
Cromwell Valley is 380 acres of this beautifully scenic location.  This park has seven pet-friendly trails, but dogs must be kept on a leash at all times throughout the park.
3. Susquehanna State Park
Located in the heart of Hartford County, this area is well-known for the name its original parent gave it. When European John Smith first set his eyes on the Susquehanna River, he declared that "Heaven and Earth were never closer than they are here. They could have never agreed on a better place for man's habitation."
4. Downs Memorial Park
If you are looking for a dog-friendly beach where your canine friend can truly experience the joy of meeting his kind, the Downs Memorial Park is the best pet park available in the Baltimore, MD area. You can enjoy hiking together or you can let your dog enjoy himself in the 40-yard stretch of sand with his new friends. Here only dogs are allowed in the water. You can let him off-leash at the beach to enjoy nature and swim or play in the water for as much as he likes.
5. Oregon Ridge Park
For a wider range of trails than anywhere else, Oregon Ridge Park's 10 long trails are hard to beat. You can come here with your dog all through the summer and enjoy the 1,000 acres available for you and your companion.
6. Wyman Park
This beautiful park is tucked between Johns Hopkins University and Beach Avenue. Wyman Park is the right place for your dog if he loves to meet new friends, and you are looking for some nice trails.  However, it is not technically a dog park, so city leash laws do apply.
7. Federal Hill Park
Take your dog for an unforgettable walk in the historic Federal Hill Park. This Park is located in the center of the city for easy travel to anyone in the Baltimore area. 
8. Maryland City Dog Park
Bring your best four-legged friend to this off-leash dog park in the Maryland City Park.  The address is 565 Brock Bridge Rd in Laurel, MD.  This park offers running water as well as benches, and a separate area for large and small dogs to run and have fun.
See you at the Parks
Spending time with your dog can be truly amazing. So what are you waiting for?
Remember to keep your pet hydrated in the summer heat. Of course, you can also surprise your pooch by taking him/her to one of the groomers & spas in the city. You can choose from The Groomery, Fells Point Pet Center, Scrub-a-Dub Dog and Pampered Paws Salon. For a more special treatment, you can take your dog to one of the doggie daycare centers in Baltimore, such as Camp Bow Wow, Best Friends Fur Ever, Charm City Dogs and Reisterstown Boarding Kennel Pet Resort and Spa.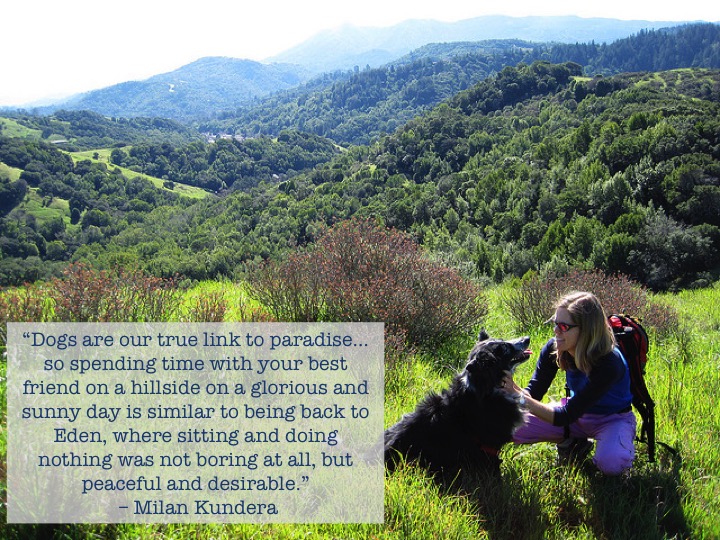 "Dogs are our true link to paradise…so spending time with your best friend on a hillside on a glorious and sunny day is similar to being back to Eden, where sitting and doing nothing was not boring at all, but peaceful and desirable."