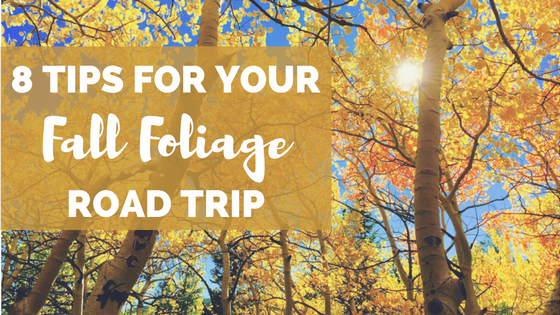 Travel Tips for Your Fall Foliage Road Trip
Fall is the perfect time of year to go site seeing and take in the beautiful autumn glow of nature.
However, there is more to a road trip than jumping in the car and checking out the scenery. To make the most of your adventure, here is a quick list we've compiled with some travel tips. 
8 Tips for your Fall Foliage Trip
1. Get Your Car Checked & Oil Changed
Make sure your car can handle the trip before you head out on your adventure. Check the pressure on your tires and perform an oil change if you haven't done so recently. Don't go on a road trip with your "Check Engine" light! Make any necessary fixes prior to taking off. 
2. Clean Your Car Before You Go
This simple step can make your entire journey more enjoyable.  If you're custom to stepping on napkins and receipts and having your boot stick to who-knows-what, now's the time to clean up.
3. Pack Light
This makes things simple when packing. It's also more manageable for traveling, and less of a mess upon returning home.  Plus, you'll have room in your car to take back any special purchases you find on your trip. 
4. Plan, But Not Too Much
Road Trips are supposed to be fun. There's no crime in planning a destination. However, try not to over plan to the point you feel the need to pick up the pace or drive past a beautiful scenic overlook because you are pressed for time.
5. Let Someone Know You're Leaving
It may sound silly, but don't forget to tell someone where you're going. It doesn't hurt to let a friend or family member know where you are when you arrived at a destination either. It's always good to keep someone in the loop when you are traveling just in case something unfortunate happens.
6. Don't Be Shy
Now is not the time to be shy, speak to the locals – Ask for a recommendation for dinner or the best place to view the foliage in the area.  If you are not familiar with the location find out what there is to do in the area or ask for a local tip. "If I were to get one dessert in town, what would be the one thing I shouldn't miss?"
7. Turn Off Your Cell Phone
Yes, that's right!  Turn OFF your phone and only allow yourself to check for messages/emails at one or two designated times.  This will help you to relax, and even try sharing in a conversation or two, and if nothing else just stare out the window for a while.
8. Save Your Contacts
Things happen, and phones can get lost, broken, or stolen – make sure you back up your phone before you hit the road.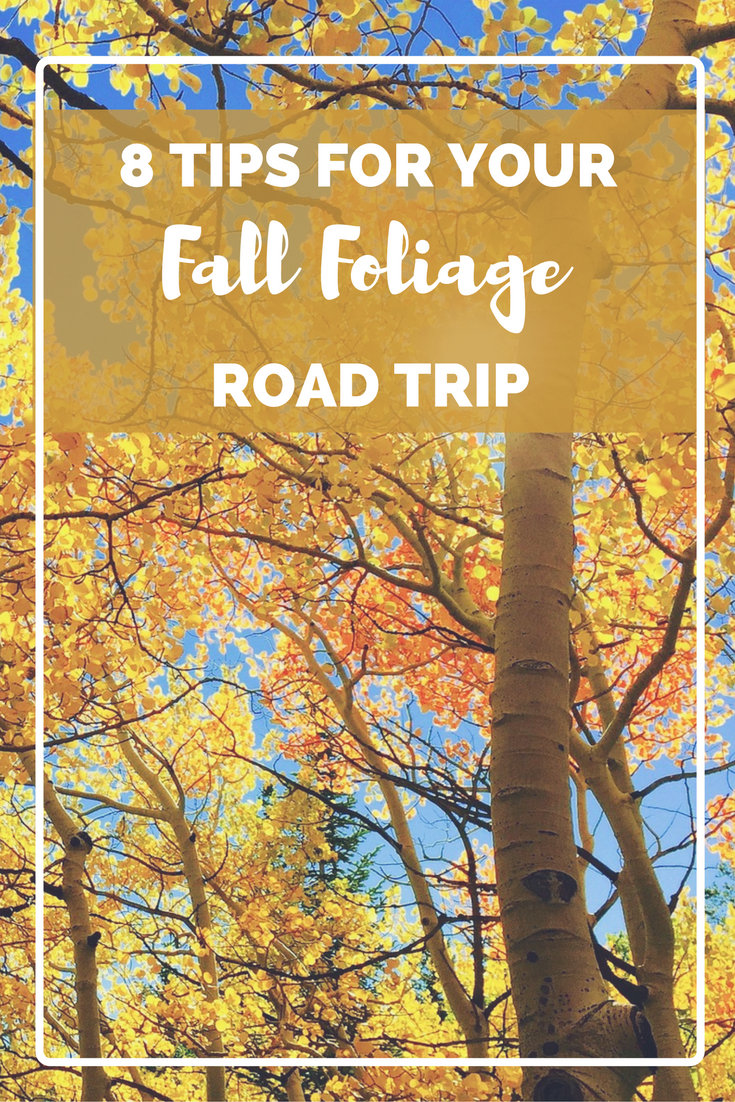 We at Hirschfeld Apartment Homes in Maryland just adore autumn and hope all of our residents get to enjoy the gorgeous season. And remember the best part about living in our apartment home communities is you don't have to rake any leaves!
Also, don't forget that Baltimore and Washington, DC are fantastic, nearby, locations to take in all the fall sites. Now get out there and enjoy the beautiful scenery that the season has to offer! 
Safe Travels!