Happy Saint Patrick's Day
Tomorrow is St. Patrick's Day, and quite frankly, it's hard to believe it's the middle of March already! Where does the time go?
But, since Spring is right around the corner, we're excited to see where the next season takes us. Therefore, in honor of tomorrow's holiday, raise a glass for a Happy St. Patrick's Day as we celebrate the festivities and await the warmer days to come!
Continue reading for our St. Patty's Day blessing. Remember everyone is a little Irish on St. Patrick's Day.

St Patrick's Day Blessing
We at Hirschfeld Apartment Homes in Maryland would like to wish our residents and friends a Happy St. Patrick's Day. As the Irish say, "May your pockets be heavy and your heart light. May good luck pursue you each morning and night."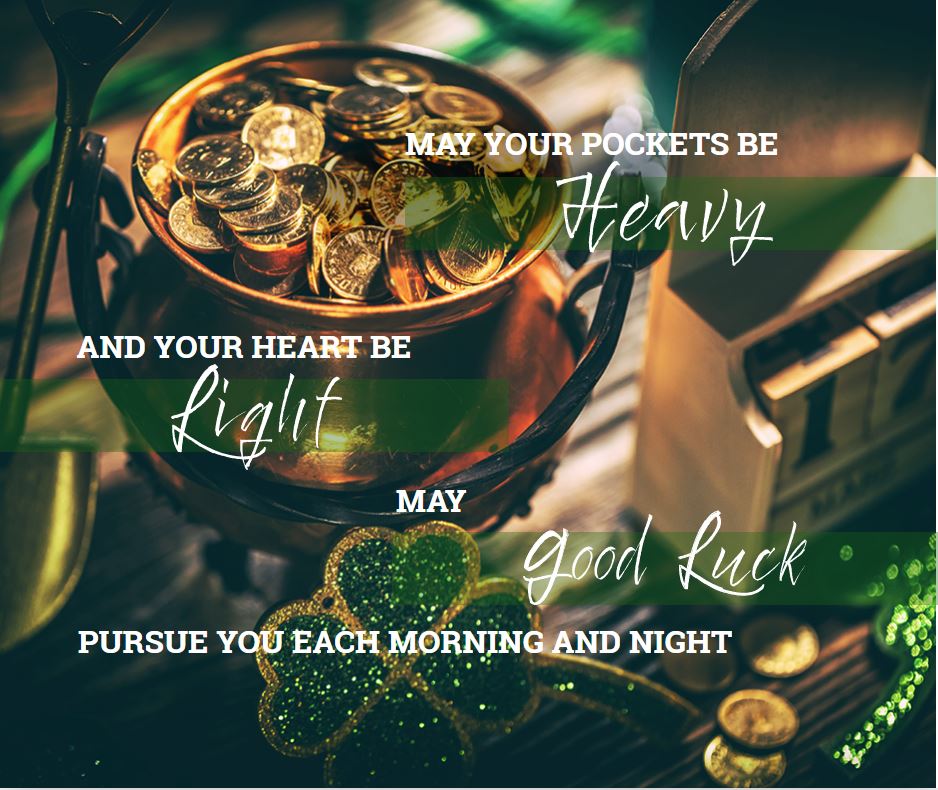 Please enjoy the day and remember to drive safely on the roads!  Whether you'll be celebrating the Luck of the Irish by heading to one of the festive attractions or enjoying the top breweries in Baltimore, we hope you find your pot of gold.
Also, don't forget to download your St. Patrick's Day Word Search puzzle, perfect for kids and adults!
Happy St. Patty's Day!