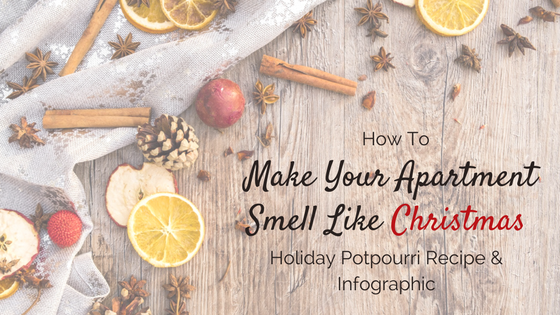 How to Make Your Apartment Smell like Christmas
Candy canes. Gingerbread. Fresh pine. Yum! The holiday season is full of delicious scents to tickle your nose and warm your heart.
Therefore, we have just the aromatic recipe to bring the sweet smell of Christmas right into your apartment home. Below you'll find instructions on how to craft a simple holiday potpourri that will make your apartment smell like Christmas in no time!
So, impress your neighbors and holiday guests. It's easy, we promise.

INGREDIENTS
4 cinnamon sticks
1 orange slice
1 sprig of rosemary
2 teaspoons of nutmeg
1 tablespoon of cloves
1 cup of fresh cranberries
Pot of water
INSTRUCTIONS
Combine all of the ingredients in a medium-size saucepot. Fill the pot with water ¾ of the way full. Then, bring the pot to a gentle boil.
Reduce the heat and simmer. Continue to add more water if needed.
Simmer for 4 hours and then let it cool overnight.
See, told you it was easy!
Afterward, you can let the ingredients dry out and leave it in a bowl, like a potpourri, or you can simmer it again the next day and allow the aroma to fill your apartment as it cooks.
Happy Holidays 
Ready to make your apartment home smell like Christmas? We at Hirschfeld Apartment Homes in Maryland hope everyone has a joyous holiday full of love, laughter, and good cheer.
Know someone who'd like to try out this recipe too? Use the share buttons at the top of this post to share on Facebook, Twitter or Pinterest.
Happy holidays, stay safe and enjoy!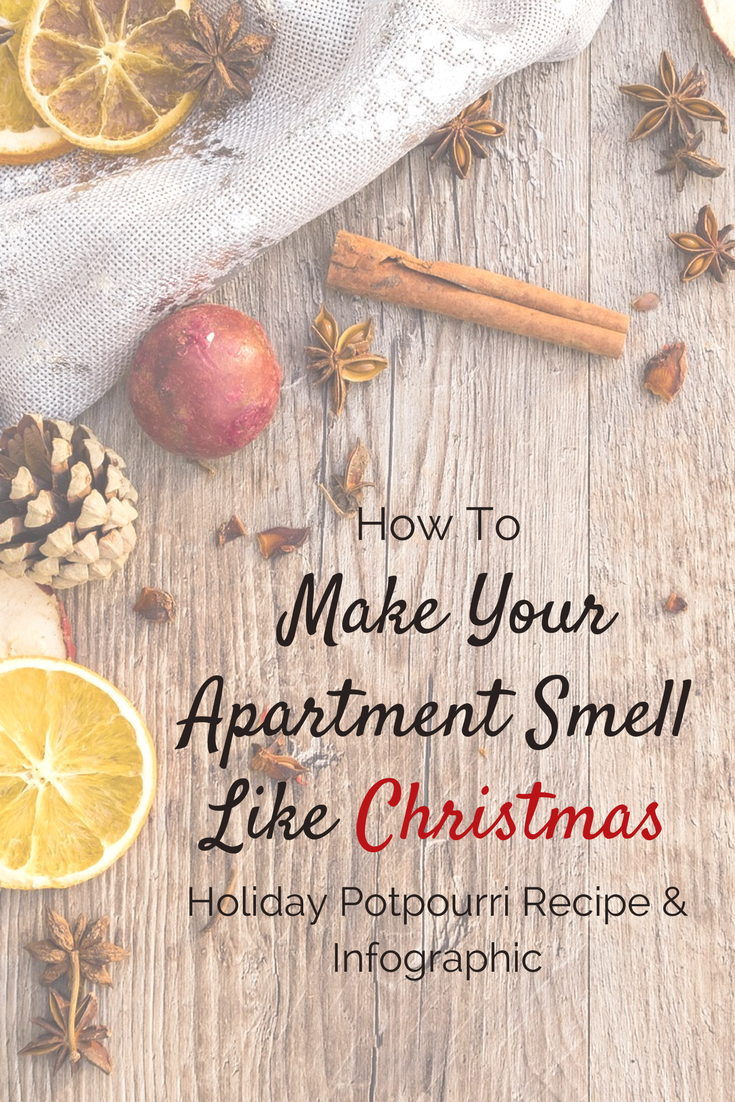 ­­