<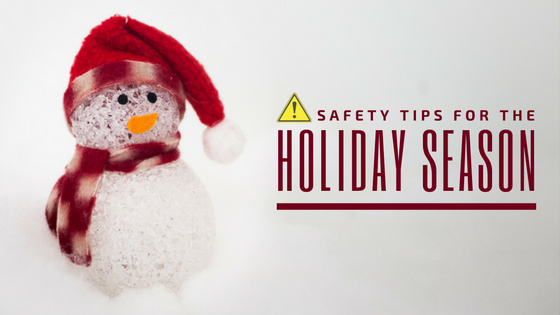 Holiday Safety Tips
We know it's the most wonderful time of the year. However, to keep it the happiest season of all, we've compiled a number of holiday safety tips to help keep you and your loved ones out of harm's way this holiday season.
So, while there will be parties for hosting, marshmallows for toasting, and caroling out in the snow, make sure you also keep these holiday safety tips in mind!
Fire Prevention Safety Tips
Make sure all exits are accessible and not blocked by decorations.

If buying an artificial tree, look for the fire-retardant label.

Water real trees daily.

Make sure smoke detectors are equipped with fresh batteries.
Child Safety Tips
Buy toys to suit the age, abilities, skills and interest level of the intended child. Toys too advanced may pose safety hazards for younger children.

Be sure to discard all ribbons and bows from presents before giving them to young children.

Remember that homes you visit probably will not be childproof. So, be aware of unattended purses, staircases, unlocked cabinets, etc.

Keep a list with all of the important phone numbers you or a babysitter are likely to need in case of an emergency. Include the police and fire department, your pediatrician and The National Poison Help Line, 1-800-222-1222.

If taking your small children to the mall to see Santa, or along for the holiday shopping

, make sure to keep them securely in a stroller and never let them wander. 
Pet Safety Tips
The ASPCA has some helpful information to share for keeping your pet safe during this stressful holiday season as well. 
Be sure to secure your Christmas tree to the wall so it doesn't tip over and potentially injure your pet.

Beware of tinsel around your cats and kittens, playing with this sparkly toy can lead to biting, and swallowing.  If this is ingested, it can possibly lead to blocking the digestive tract; which can lead to one very sick little kitty.

Keep your pets away from all of the holiday's yummy foods which can make them sick. With all of the super delicious food around your furry friends will be curious, so keep a careful eye on unattended plates & secure the lids on your trash cans for their safety.

Holly, mistletoe, and certain varieties of lilies are poisonous to pets, so opt for artificial plant decorations.

Last, but not least, if we do have a white Christmas, remember it is important to clean your pet's paws after they've been in the snow. Especially, if salt has been thrown down to avoid ice.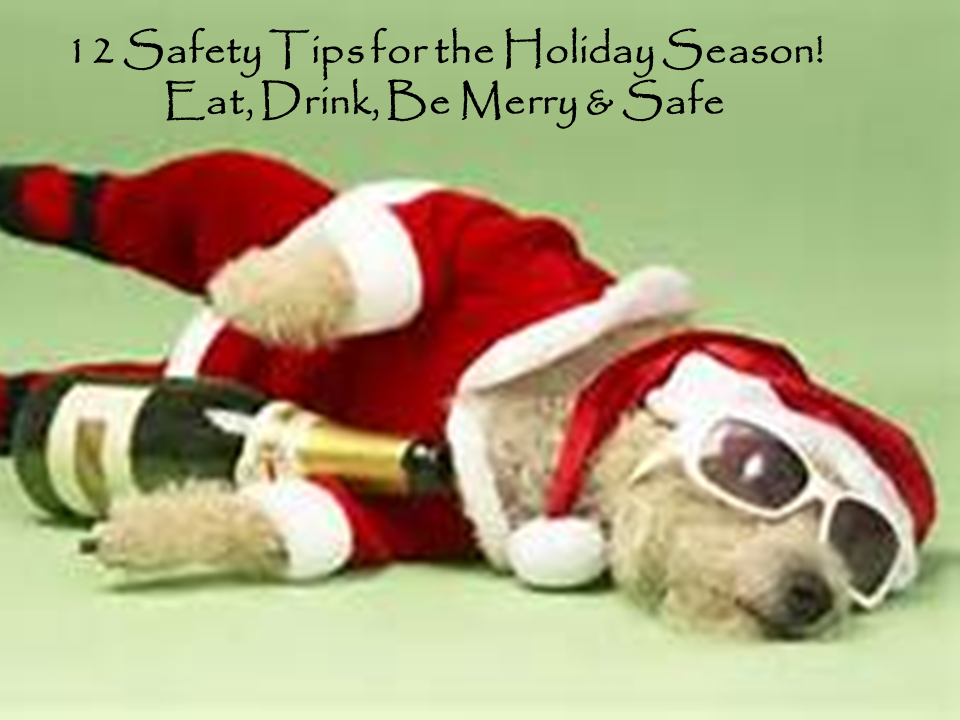 Wishing all of our residents a Safe & Happy Holiday Season
Safety is very important to us here at Hirschfeld Apartment Homes in Maryland.
So, whether you'll be taking on the hectic holiday shoppers at the mall, staying in this season, or possibly visiting the amazing light displays with family and friends (possibly pets too) in Baltimore or Washington DC, we hope you will remember these important safety tips.
Eat, Drink, Be Merry, & Stay Safe!