Memorial Day Weekend and Summer Fun 2019
Memorial Day Weekend is the kickoff to all things summer! So, whether you are relaxing with the family or planning a weekend getaway, this article has the scoop on fun for everyone.
Keep reading for Memorial Day Weekend events in Baltimore, MD as well as summer activities for the season to come!
Head to the Pool or the Beach
For many, Memorial Day Weekend means it's time for pool and beach season! Therefore, here are some great ways to enjoy swimming this summer:
The Hirschfeld Pools open, Saturday, May 25th for all apartment home residents.
Hit the beach! Beaches near Baltimore include Calvert Cliffs State Park, Sandy Point State Park, Ocean City, Assateague State Park, and Chesapeake Beach.
Shop swim apparel at Route One Apparel in Towson. Or check out other Maryland shops here.
Catch the Baltimore Orioles vs the Boston Red Sox 
Celebrate Memorial day with the Baltimore Orioles. Orioles take on the Detroit Tigers this Memorial Day, May 27th at 1:05 p.m. 
Also, as part of the Orioles Alumni Autograph Series, former Orioles players will be there to sign autographs an hour and a half before the game on Monday, Memorial Day. Plus, don't miss out on your chance to own an exclusive set of Orioles Outdoor Pint Glasses.
Tickets for the game start at $15 and are subject to availability. For more information, check out the Orioles official website.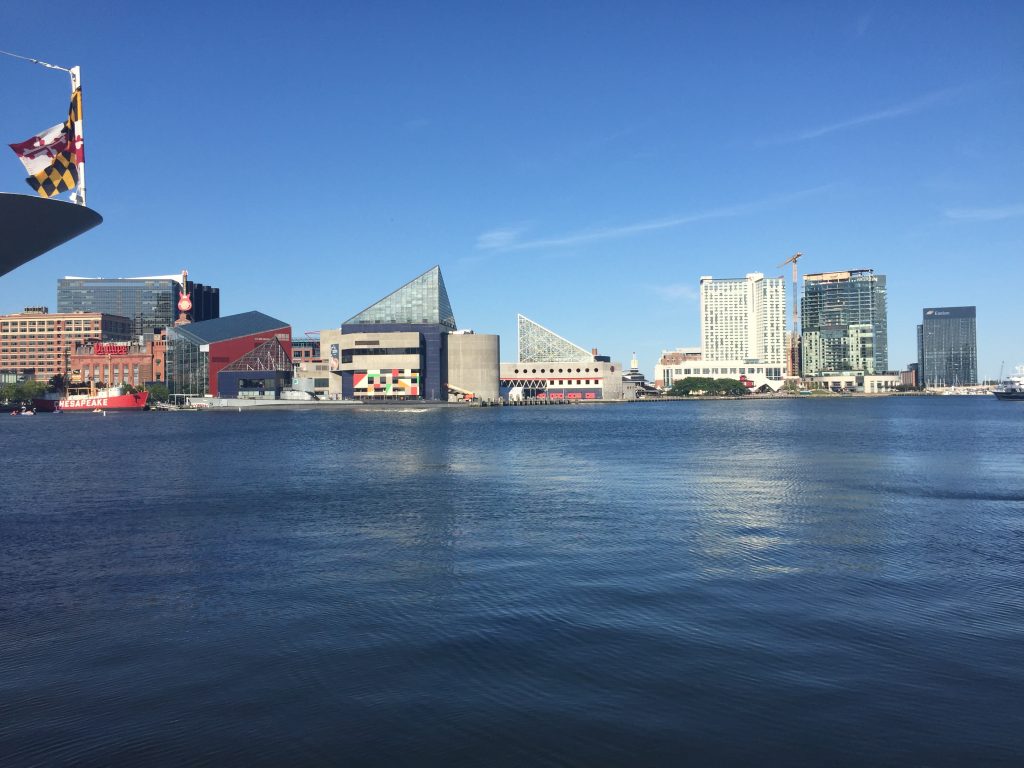 Visit Baltimore's Inner Harbor
Summer is the perfect time to visit Baltimore's Inner Harbor. Not to mention, the Harbor is an excellent destination for Memorial Day weekend. So, why not rediscover all that this gem has to offer? Take advantage of the following activities:
More Memorial Day Weekend Events
Chesapeake Family has put together a calendar of monthly events for Maryland, including fun events in Baltimore to attend Memorial Day weekend. Here are a couple highlights:
Brew At The Zoo Beer Festival: Saturday, May 25th and Sunday, May 26th 10:00 AM – 6:00 PM at the Maryland Zoo in Waterfowl Lake.
The Avenue Live Kick Off at The Avenue at White Marsh. Live music returns Friday, May 24th as Shop and Eat to the Beat Weekends continue every Friday and Saturday, 7:00 PM – 9:00 PM through Labor Day weekend!
Dulaney Valley Memorial Day Ceremony: Every Memorial Day, Dulaney Valley hosts one of the best-known Memorial Day ceremonies in the Baltimore area to honor all Marylanders who have served.
We at Hirschfeld Homes Apartments in Maryland would like to wish everyone a safe and happy Memorial Day Weekend. We hope it's the wonderful start to an amazing summer!
Like this article? Use the social media icons at the top of this page to share with family and friends on social media.