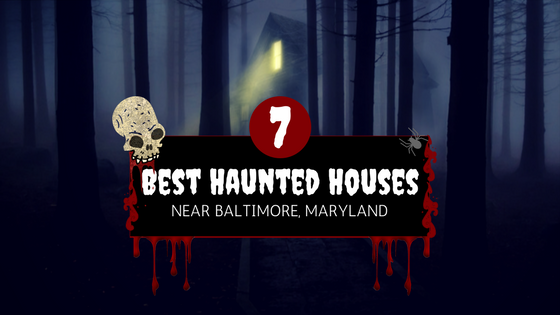 Baltimore Haunted Houses
If you are looking for a good scare, it seems the Baltimore, MD area is the perfect place to be during Halloween.
So for your convenience, we've scoured the internet in search of the very best frightening attractions within driving distance from Baltimore. See below for our list of the best haunted houses, spooky trails, and scary hay rides. Plus, info on a glow-in-the-dark paintball zombie apocalypse experience!
Continue reading if you dare. ?
*Some videos contain jump scares.
7 Best Haunted Houses & Attractions Near Baltimore
Address: Eastpoint Mall Entrance #6
7875A Eastpoint Mall 
Baltimore, MD 21224

Price: Starting at $35
This haunted attraction has awards to go along with it.  How does, "Top 13 Haunted Houses in America" sound? Or perhaps you would prefer to hear that it is, "One of America's Scariest Halloween Attractions." The attractions at Bennett's Curse include "Medieval Underworld – Haunted House," "Inferno 3D," and "Sanctuary of Sanity."  We tried to find out more information for you on their website, but frankly – it's way too scary!  This place is no joke, Good luck!
The prices here at Bennett's Curse start at $35 for general admission which includes entry to all 3 Haunted Houses. The speed pass is $45 and includes the same as the general admission with preference over general admission holders.  $60 will get you VIP admission, and these are sold in limited quantities.
Address: 19120 Martinsburg Road, Dickerson, MD, 20842
Price: Starting at $25
For the past 27 years, Markoff's has reinvented its haunted trails to create new and terrifying experiences. This haunted forest is "Maryland's original greatest Halloween event!" Visit two separate haunted trails and The Town. Additional activities include zip lining, death jump, giant swing and more.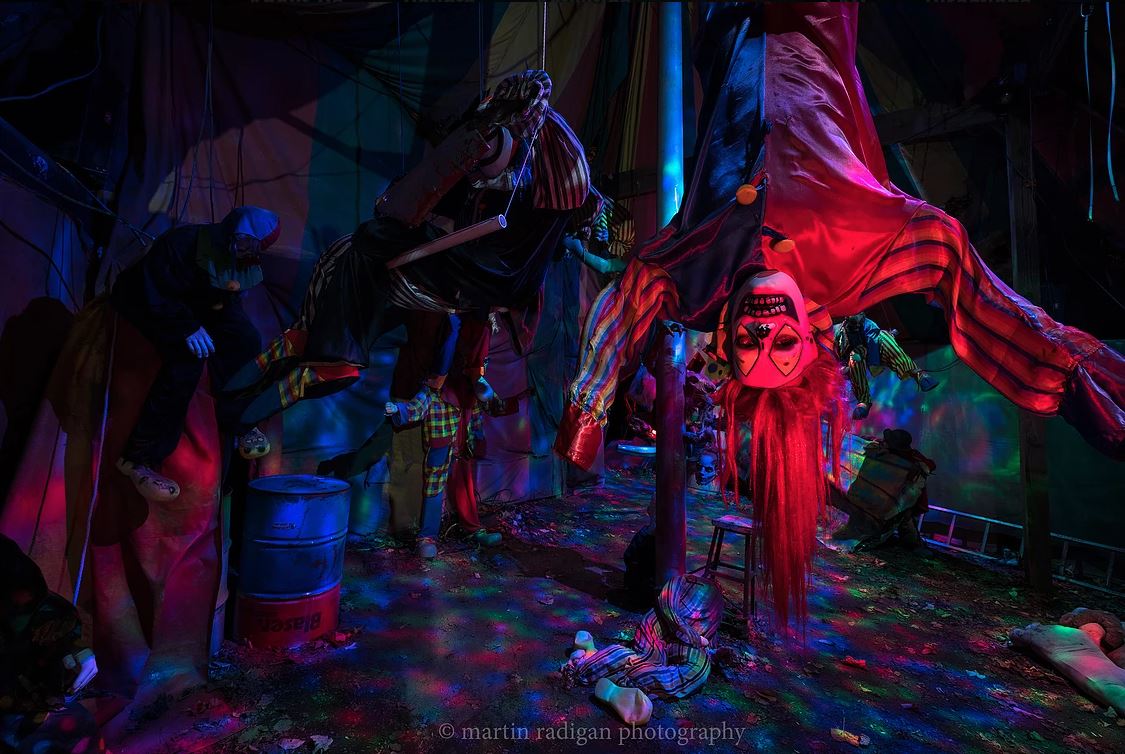 Address: 309 Port Penn Road, Middletown, Delaware 19709
Price: Starting at $25 + $5 for parking
Frightland is another one the "Scariest Halloween Attractions." It's also one that requires a road trip, but if you don't mind the drive, definitely see this attraction! Frightland hosts 8 different haunted attractions including haunted houses, haunted hayrides, haunted barns, zombie ghost towns, and even amusement rides.
Costs for this park start at $25 for four Haunt Combos (including the Zombie prison, Haunted Barn, Idalia Manor, and The Attic). Also, keep in mind that all VIP or Frightpass 8 haunt combo tickets include FREE amusement park rides too.
Address: Eastern State Penitentiary, 2027 Fairmount Avenue, Philadelphia, PA 19130
Price: Starting at $24
If traveling out of state is an option for you; don't miss the trip to the Eastern State Penitentiary. This massive haunted house is located inside a real prison! It's quite the scare. There are 6 attractions throughout the cellblocks of the retired prison.
Address: 2200 South Swanson Street, Philadelphia, PA 19148
Price: Starting at $20 at the door, $25 online
Another haunted Philadelphia hot-spot is the Fright Factory. Both the Travel Channel and the local Fox 29 News rank this one of the best haunted attractions. Ticket prices start at $20 but upgrade to VIP admission for an additional $10 to bypass everyone straight to the front of the line.
Address: 5932 Colonial Valley Road Spring Grove, PA 17362
Price: Starting at $14
Also in Pennsylvania, we have the fan-favorite Haunted Mill at Kim's Krypt. If you are feeling brave, check out the 4 spooky attractions, plus food vendors, "mask makers," and a horror gift shop. Single event tickets start as low as $14 a person. Combo and VIP passes are available for purchase as well or purchase an All Access Ticket for $95. Watch the video below if you dare.

Address: 4501 Olney Laytonsville Road Olney, MD 20832
Price: $10-$85
This site includes multiple attractions including a zombie apocalypse where you shoot glow in the dark paintballs at zombies from a large, black, steel double-decker cart. Or perhaps you would like to try out the Haunted Hayride of the Lusion Manor. We also hear the Trail of Terror is pretty terrifying; with a 35-minute suspenseful walk through the forest.
Field of Screams includes 4 attractions in one location. Prices for attractions vary and take note that the closer to Halloween, the higher the prices.
What Are You Waiting For?
To make the most of your haunted house experience this year don't forget to dress for the weather. Most of these attractions are held rain or shine, so grab your coat, old shoes or rain boots, and go enjoy a spooky evening and celebrate October!
We at Hirschfeld Apartment Homes in Maryland hope everyone has a fun and safe Halloween!