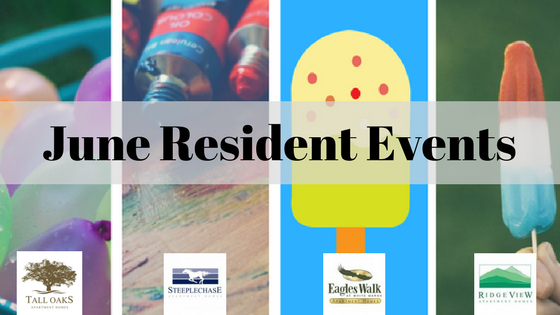 Summer is just around the corner! Therefore, we at Hirschfeld Apartment Homes in Maryland thought we'd heat things up at our property communities with a bit of seasonal fun.
Continue reading to find out what's in store this June at each of our apartment homes locations.
Tall Oaks
Last Day of School Ice Pops + Water Balloon War
The last day of school for the children at Tall Oaks in Laurel, Maryland is Wednesday, June 8th. To help the kiddos celebrate we will have freezer pops in the Tall Oaks Leasing Office that day from 4:00 pm – 6:00 pm.
Then grab your swimsuit and prepare for a Water Balloon War on Friday, June 16th from 5:00 pm- 7:00 pm at the Tall Oaks Leasing Office. Please RSVP by calling the office at 301-725-8200 and don't forget your towel!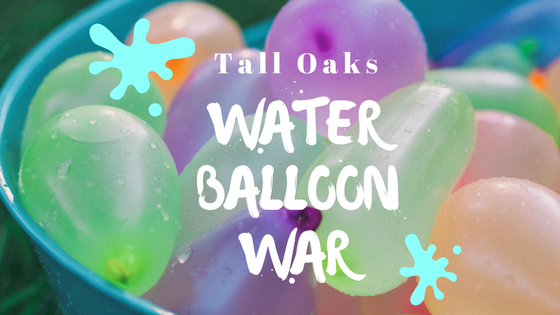 Steeplechase
Back by popular demand, Steeplechase Paint Night is back!
Our Steeplechase residents asked for it, and we delivered. Paint Night is back for another round this month and will be held on Thursday, June 15 from 6:30 pm – 9:00 pm in the Leasing Office.
All residents who wish to participate must RSVP no later than June 13th. Space is limited so make sure you reserve your seat. To RSVP, please call the leasing office at 410-666-0199 between the hours of 9:00 am – 5:00 pm.
Residents are welcome to bring their own liquor with them to the event!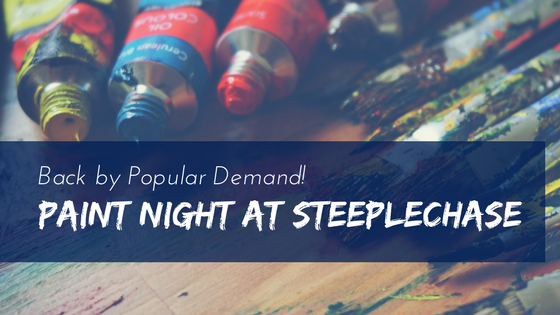 Eagles Walk
Last Day of School Ice Pops
In honor of the last day of school in White Marsh Maryland, Eagles Walk will giving out free ice pops on June 12th and June 13th to all the children to celebrate the completion of a successful school year and the summer fun ahead.

Ridge View
Popsicle Pop In
To help celebrate the first day of summer, Ridge View will be doing a Popsicle Pop In on June 21st. There will be free ice pops in the Leasing Office for residents to grab during office hours.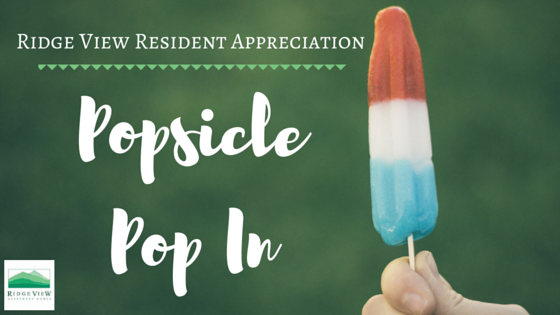 Here's to a Great Month
June is an excellent time of year! With the pools open, and the smell of barbecue in the air, we know this is going to be a fantastic month.
Keep in mind there are also plenty of fun summer activities to enjoy in and around Baltimore, Maryland to keep the festivities going.
These events are part of our Monthly Resident Appreciation. Make sure to keep an eye out for next's month's events.