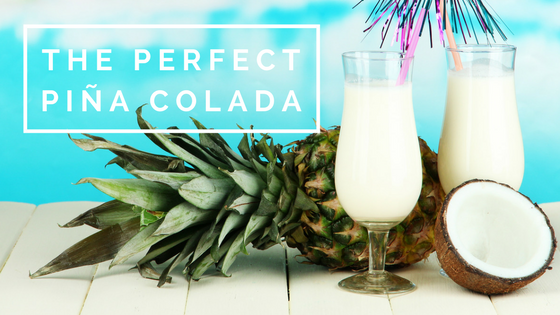 It's summertime!
One of the easiest and most classic cocktail favorites is the Piña Colada. It's a traditional summer staple and is super easy to create in the comfort of your home.
Forget pricey bar tabs and expensive vacations! In this post, I reveal the perfect DIY Piña Colada recipe. This frozen drink has the delicious power to transport you to a tropical paradise right within your kitchen. And the best part is all you need are 4 easy ingredients (3 if you want to make the family-friendly, non-alcoholic kind).
So, get ready to send your taste buds off on an exotic island getaway in the sun. I present to you the perfect Pina Colada recipe. You're welcome ?
The Perfect Pina Colada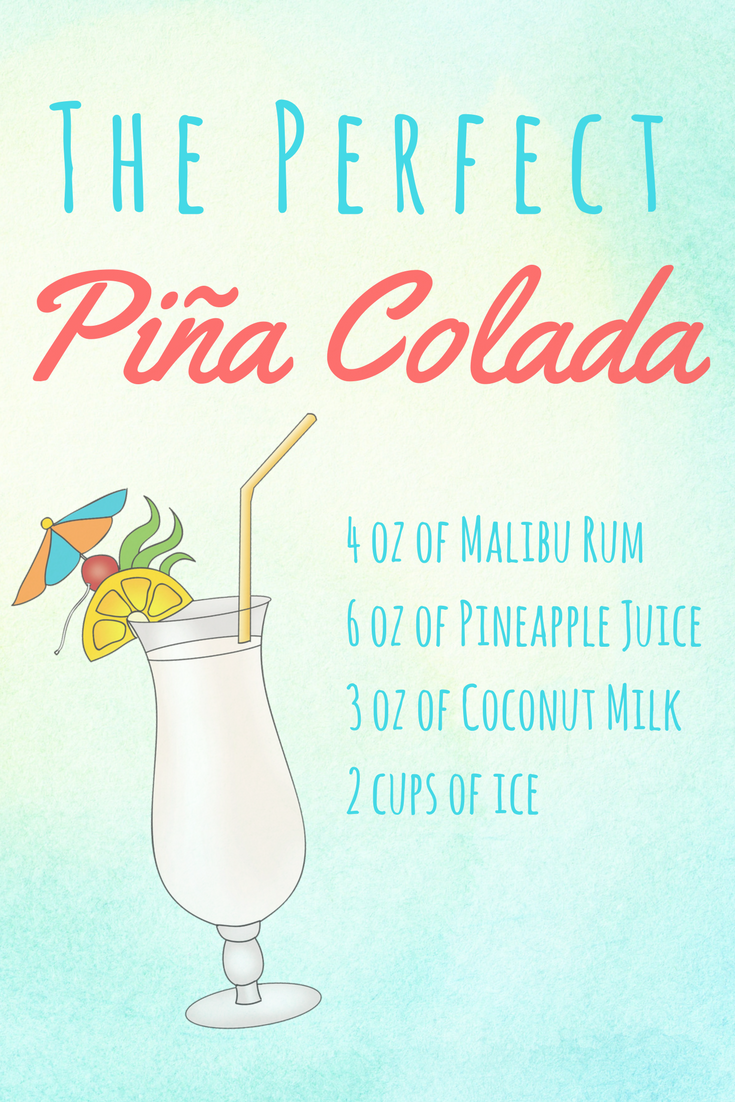 Ingredients 
4 oz of Malibu rum

6 oz of pineapple juice

3 oz of canned coconut milk

2 cups of ice
*For the nonalcoholic version, leave out the rum and add an extra ounce of coconut milk.
Instructions
In a blender, combine rum, pineapple juice, coconut milk, and ice. Blend until smooth.

Drink up ?
Additional Garnishes
If you want to spruce up your glass add a few (or all) of these garnishes
Maraschino cherry

Fresh pineapple slice

Shredded coconut

Mint leaves

Umbrella pick

Fun straw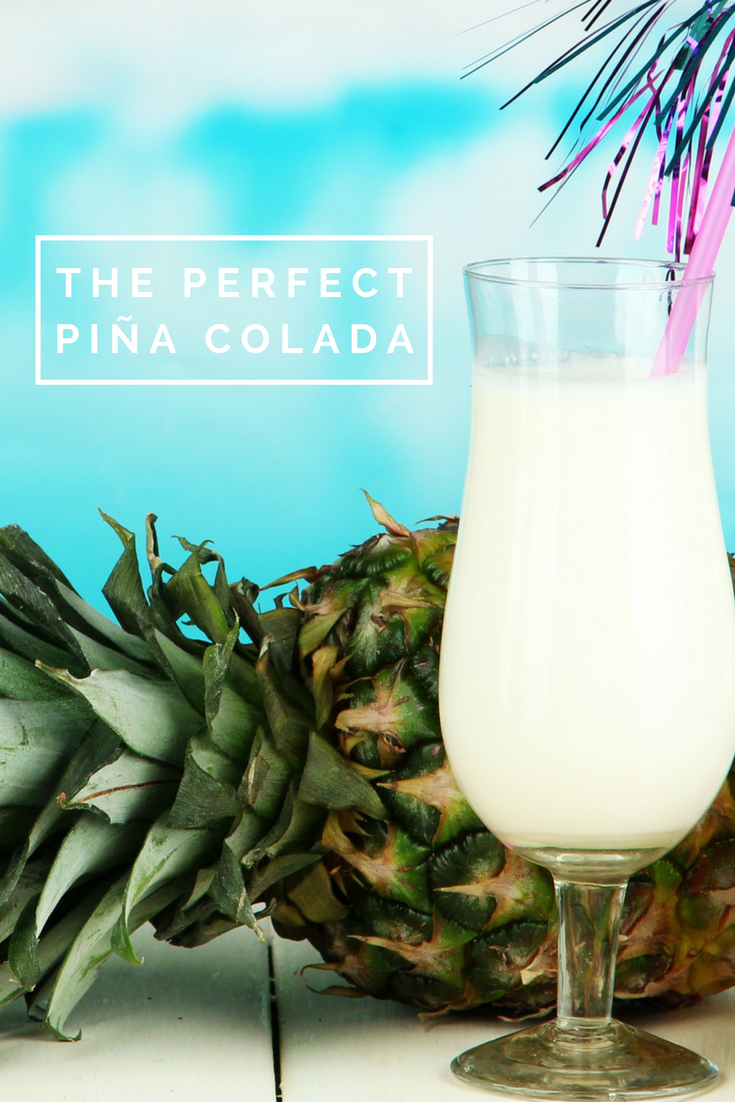 Until next time friends. Right now I'm heading to the pool with my Piña Colada. 
If you like this recipe, check out our deliciously Healthy Summer Drink and some of our other favorite DIY meals.
*Do not consume alcohol if you are under 21 years of age. Drink responsibly.